I read a great article a few years ago titled 'luck has sides', which examines the concept of luck and how it works.
The author came to the conclusion that there are two sides to luck. Just when you think you have mastered the winning formula, you suddenly find yourself on the wrong side of luck and are served a reminder that life's equation is complex and there's little rhyme or reason to any of it after all. So one learns to be gracious during the tough times and marvel at the good times and celebrate them for the rare and wonderful things that they are.
One person who currently finds himself on the right side is Braam van Huyssteen who, from his 13 juveniles to hit the track so far this season, has already enjoyed a staggering 10 winners from 12 local runners as well as a winner at Leopardstown last October.
How they happened
1. Braam's first winner was a filly named White Satin Dancer, who won by the best part of 5 lengths at the second time of asking on 23 October 2016 at Leopardstown. The Oasis Dream filly was purchased at Tattersalls in partnership with Mayfair Speculators and is now in training with Nicolas Clement in France.
2. Next up was Sacred Oration, a R125k purchase from the 2016 CTS Book 1 sale in partnership with Greg Bortz. Trained by Grant Paddock, the colt won first time out at Fairview on 2 December 2016. It was also a red letter day for Avontuur Stud, as Sacred Oration got his sire off to a running start in South Africa, with his first runner being a winner.
3. Corne Spies-trained Philanthropist filly Outlander, a R250k purchase from the 2016 CTS Emperor's Palace Select Sale and owned in partnership with Fito Englezakis, won by an emphatic 8 lengths at the second time of asking at Turffontein on 15 December.
4. Braam's second juvenile to win first time out was the Bold Silvano filly Pure Fiction, purchased for R80k from the 2016 BSA National Yearling Sale. Owned in partnership with Carl Hewitson, Hedley McGrath and Dr Ashley Parker, she won by 1.25 lengths in an 800m juvenile scurry for Yvette Bremner on 16 December.
5. Aussie import Sir Frenchie (Choisir) was pinhooked on an Australian weanling sale by Paul Lafferty and Bill Henderson. Produced by Jane Thomas' Far End Racing nursery, he was led through the ring at the 2016 CTS Lanzerac Ready To Run sale and purchased for R500k. Trained by Justin Snaith and raced in partnership with Bill Henderson, Sir Frenchie posted a solid 1.75 length first time out Kenilworth on Cape Guineas day 2016 with Piere Strydom on board.
6. The New Year got off to a good start on 2 January when the Sail From Seattle colt Quinlan, a R100k buy from the 2016 BSA National Yearling Sale, won second time out at Turffontein over 1000m for Braam, Fito Englezakis, Rob Macnab and Freddie van Wyk.
7. On 15 January it was the turn of Autumn In Seattle (Sail From Seattle), a R150k graduate of the 2016 BSA Sibaya KZN Yearling Sale, who won first time out at Scottsville for Lloyd Lunn, Fito Englezakis, Rob Macnab, Hedley McGrath, P Bentley and Miss K Bentley.
8. On 20 January, the Yvette Bremner trainer Via Seattle (Sail From Seattle), who was a R150k 2016 BSA NYS graduate, won first time out at at Fairview for Braam and Hedley McGrath.
9. February has been another productive month, with Alan Greeff-trained Seattle Flame (Sail From Seattle), purchased for R130k from the 2016 BSA NYS and owned in partnership with Greg Bortz, won at Fairview under Greg Cheyne on 3 February.
10. On 11 February, Zodiac Jack (Just As Well), a R100k buy on the 2016 BSA NYS and owned in partnership with Ockie Schoeman, posted a 5.25 length win over 1100m at Kenilworth for trainer Greg Ennion and the on form Richard Fourie.
11. Finally, to complete the set and give him a winner in every racing centre in the country, Braam also had a winner in Kimberley when the R60k BSA National 2yo Sale graduate, Seattle Spring, owned in partnership with PJ Lourens and Rob Macnab, came good at the first time of asking for Corne Spies and Collen Story at Flamingo Park on 13 February.
Braam's other two juvenile runners, Seattle Gem annd Hithimagainchuck haven't won yet, but have each only had one start to date.
Braam
Braam got involved in racing on something of a whim back in 2009 when he bought a share in Young Caesour with Andy Williams. Today, he owns or has shares in around 170 horses of which 46 are still unraced juveniles.
We catch up by phone from the inside of a busy restaurant and Braam's smile sounds a mile wide. There's an old racing expression that no-one ever committed suicide with an unraced horse in their string. It seems the same applies here because Braam says these days he can't wait for his alarm clock to go off in the mornings.
"Of the 13 horses we've brought out so far, 11 have won. Best of all, most of these horses were not expensive. Obviously the one we bought in Ireland wasn't cheap because we were buying in guineas, but I think there were at least 3 other Galileo fillies in the race she won that cost around the R15 million mark. She was the first of my winners and the next 10 that ran here at home have all won. Lots of them have won against horses that were well-bred, hot favourites that people thought couldn't lose, so a lot of them won at pretty good odds too. We're only waiting for no 12 and 13 and then my glass is full. Can one be so lucky?" he exclaims in disbelief.
Braam has been in the game long enough to know that one can't get too excited just yet and admits that one or two have disappointed in their subsequent starts, but he still has a substantial number of juveniles to come and says there are a few they have high hopes for.
"It's fun and a bit of a distraction," says Braam. "When you're so busy with work and life, it's a nice little escape from the daily grind. It's exciting to have young horses out on the farm. They're like your children and you have hopes for each of them. They always give you something to look forward to."
"The day Zodiac Jack made it 10 out of 10, he was up against a very nice horse from Joey Ramsden's yard out of A Daughter's Legacy which went out favourite and there we went and won by 5 lengths. Every day is a new adventure. On 3 February in PE I had 4 winners including one of our juveniles. Two were totally unexpected, which was great. Things like that make you excited and keep you motivated. One knows there are a lot of highs and lows in racing, but days and streaks like this give you the encouragement and the courage to keep going. The best thing is that I have lots of partners in those horses and it's wonderful to be able to share and enjoy the success together."
While the unique highs of racing are perhaps one of the most alluring and addictive aspects of the sport, in the same way the lows, near-misses and misadventures also form ties that bind and provide adventures and stories to dine out on for years to come. It is why horses – and racing – remain one of life's great levellers. Which brings me back to my little story about luck. "Remember luck has sides. When you are on the wrong side of luck, remember that you truly aren't alone. And when you are on luck's good side, remember that most are not, and through no fault of their own. Life's equation is complex, and there is a lot of comfort in empathy. When we get the most out of life is when we should be asking what we can give. Or rather, what we can share."
‹ Previous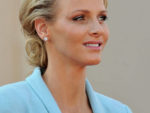 French Follow SA Lead