VAUGHAN MARSHALL
Race 1 – CAPE SKY (1), IMPERIAL CHESTNUT (2) and REMEMBER THIS (6): Will all need the run.
JOEY RAMSDEN
Race 1 – MADE IN HOLLYWOOD (3): She goes very nicely.
Race 1 – ROSE IN HOLLYWOOD (8): Goes nicely, goes well.
TRAINER MR ALLIE
Race 1 – MR WORLD WIDE (4): Very nice horse – has not grass galloped but shown nice work at home on the sand but will need the run.
MIKE ROBINSON
Race 1 – SHE'S GONE (9): Nice filly but she might just need the run and the experience.
JONO SNAITH FOR SNAITH RACING
Race 1 – SNOWDANCE (10): Trainer could not be contacted.
Race 2 – KARAT (6): Trainer could not be contacted.
ANDRE NEL
Race 2 – DALIBHUNGA (5): He is a pretty smart horse but is not fully wound up due to temperament issues and I feel that this run will bring him on.
Race 3 – SHREWDY (14): A nice quality filly but will need further.
ADAM MARCUS
Race 3 – ASIANA (8): Trainer could not be contacted.
GLEN KOTZEN
Race 3 – INSPIRED CHOICE (9): She is a fiery chestnut and is rather hot in the pens – has done a lot of ground work and hoping she runs on.
Ed – Please note that there are no comments for the Turffontein Tuesday evening meeting
Disclaimer: A Gold Circle information initiative. The views and opinions expressed in this article belong solely to the quoted author and stable represented. None of Gold Circle, the author, trainer or trainer representative, accept liability for any damages that may arise from any reliance placed on the views expressed therein.
‹ Previous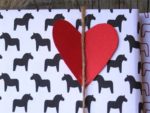 Fall In Love With Speed