Weight, they say, can stop a train.
And when you get to the top of the tree in Singapore, there is a good chance that more often than not you will be asked to carry a big weight when racing against some up-and-coming stars at handicap conditions.
A Gold Cup and Derby trophy on the mantelpiece suggests QUECHUA has reached the pinnacle of staying racing in Singapore and while the 6YO is always hard to beat at WFA conditions, he needs to be at his very best giving plenty of weight to a handy field in race 7 on tonight's card.
After a tough run when not disgracing himself at the highest level in Hong Kong in December, the star of the Le Grange stable has had a sighter back on his home turf over 1400m and is the benchmark back over 2000m although carrying 59kg.
But while we wouldn't back against him and will most likely be cheering him home regardless, the bang-in-form GURU-GURU on the minimum is the one to beat.


The 4YO has always shown potential but it has only been in the last six or so runs where he has got his act together winning three of his last five – his most recent at Group level.
A close-up second to eventual Gold Cup winner Bahana in the El Dorado suggests he is more than up to a handicap race like this and it would be tough to tip anyone else on top.
It's by no means a two horse race but a blanket finish between QUECHUA and GURU-GURU would be just what the doctor ordered.
Best Bets: (NOVA MISSILE race 5, win), (KIRKS RYKER race 8, win) and (DRAGON STEED race 6, value).
Bankers for Jackpots: Race 6 (1, 5, 6, 8 and 12), race 7 (1, 5 and 6), race 8 (1, 2, 3, 4, 8 and 10), race 9 (1, 3 and 6).
Race cards in Singapore and Larry Foley's synopsis follows and for updates on all runners go to www.kranjiracing.com
Please note the odds listed are "reference odds" only.
Race 1
Selections; 2 HOT GOLD – 4 MAI DARKO – 3 IN BOCCA AL LUPO – 5 MAGIC PAINT
A very solid Class field and as is often the case, a couple of Class droppers come under consideration. HOT GOLD hasn't won for a very long time but loves 1400m and has to appreciate the bottom grade. Likewise, IN BOCCA AL LUPO very much appreciates dropping to Class 5 and his form has been very solid in better races than this. D David looks a good booking and he will be thereabouts. Not a Class dropper per se but the maiden MAI DARKO has his first crack at Class 5 Company after showing glimpses in Maiden and Novice races. He should find this easier and gets is chance with Duric up from a good gate with winkers added. Of the rest, it's hard to fault the form of MAGIC PAINT in similar affairs to this and ASTRO MAN improves on his first-up run and should figure with luck in running. Keep the emergency Q NINE MAGIC safe as he can win and should be value.
1 ASTRO MAN *** Very much appreciates first-up run and recent win was this trip. 3kg claim a good move. 5.00
2 HOT GOLD *** Long time between wins but finds himself in Class 5 over right trip after excuses last start. Hard to beat. 3.00
3 IN BOCCA AL LUPO *** Another Class dropper who has been in solid form and wins this without surprising with winkers off. 8.00
4 MAI DARKO *** Maiden who gets senior hoop and winkers and form suggests he can win at first start in Class 5. 5.00
5 MAGIC PAINT *** Won similar affair last start and in this a very long way from gate 1. 6.00
6 NATURAL NICE ** Hard to fault honest form but forgotten how to win and this race has depth. 14
7 RAINBOW WARRIOR * Improved effort late in a weak race last start but easier to ignore. 33
8 AUREUS ** Placed in a weak one last start when headgear was added and could include in exotics. 20
9 LUCKY COME * Appreciates first up run and can improve but this race is tough. 50
10 ALADDIN * Placed two starts back at long odds and did it tough last start so worth another look in exotics. 33
11 JIMTOWN * Resuming. Long-term maiden who should need the run. 50
12 SIMPANG * A win would surprise but last start better than the result and can figure in the place mix. 20
13 Q NINE MAGIC *** Did it tough last start so worth giving another chance in what is a suitable race with gate 3 a factor. 20
14 AEOLUS ** Maiden who had plenty of excuses last start and pay to keep safe although should need longer to win. 33
Race 2
Selections; 1 LAUGHING BUFFALO – 5 SACRED ARMY – 9 CHALAZA – 3 LIBECCIO
An excellent maiden field given five look like winning sooner than later and will be horses to follow once they can break their respective ducks. There looks plenty of pace in the race with GALILEO'S APPROACH and LIBECCIO both likely to go forward. But while both are in good enough form to be in the mix late, the solid early clip could set it up for a couple of swoopers in LAUGHING BUFFALO and SACRED ARMY. Nothing separates the pair on best form but LAUGHING BUFFALO would have very much appreciated a soft first up run over this trip in Class 4 Company and he will be hard to hold out late. In saying that, SACRED ARMY will be with him when they make their runs late and it does look a toss up between the pair. CHALAZA the other that wins without surprising given what he showed when placing at his Singapore debut.
1 LAUGHING BUFFALO *** Very much appreciates first up run in Class 4 and hard to beat on form prior. 4.00
2 UNTAPPED ** Looked to have every chance last start in similar affair and drawn wide here but has shown enough previously to consider. 20
3 LIBECCIO *** Has enough pace to race handy from wide gate and will figure prominently throughout. 4.00
4 HYDRANT ** Improved at odds last start and pay to keep safe from gate 2. 33
5 SACRED ARMY *** Ran on very well at last few starts and just missed over this trip at his most recent outing. Hard to hold out. 3.50
6 WHAT IFF ** Just fair at two starts this campaign but goes well for G Boss with market watch the order of the day. 16
7 GALILEO'S APPROACH *** Will most likely lead and lead well enough to look the winner at some stage in the straight. 13
8 LIM'S CONTROL * Nothing at two runs this campaign but another that should improve on form from previous campaign. 50
9 CHALAZA *** Supported and did more than enough at Singapore debut over this trip to win this. 4.00
10 HERECOMESMYMONEY * Placed two starts back at long odds but this race has depth. 100
11 SUN HANCOCK * Long-term maiden who struggles as a rule. 200
12 SUPER RED * Disappoints as a rule but not a mile away this trip last start in Class 5. 100
13 MILITARY MIGHT * No. 200
14 JET STRIKER * No. 200
Race 3
Selections; 2 LIM'S KNIGHT – 1 KELTIC KARMA – 3 WAIPAKIHI – 4 COURT CASE
A top heavy Class 4 affair with not much separating the top five in the ratings and it could be a case of forget the rest. Of those with winning hopes, LIM'S KNIGHT gets his chance. The 4YO has his foot on the till in similar affairs to this and switch to a senior hoop in Dan Beasley looks a winning move. KELTIC KARMA resuming is the interesting runner. The 5YO pulled up lame over a mile last start and given the form prior to that run, she could be hard to hold out first-up over 1200m. WAIPAKIHI is also resuming and his recent trial and form prior to the break suggests he wins this without surprising with J Powell up. Last start winner COURT CASE and ZIPPY GENERAL with G Boss back on board the other two to consider.
1 KELTIC KARMA *** Progressive type resuming after pulling up lame last start over the mile and should race well fresh. 5.50
2 LIM'S KNIGHT *** Hard to fault form and senior hoop may see a result. 3.00
3 WAIPAKIHI *** Resuming with solid trial after a good run of form in similar affairs and will be handy throughout. 5.00
4 COURT CASE *** Broke a run of outs when winning at first turf start in Singapore and pay to follow. 6.00
5 ZIPPY GENERAL *** Traffic issues costly last start and always an each-way hope. 8.00
6 CLARTON SUPER * Former Australian who had one start for a placing at Wyong. Prefer to watch on local trial form. 33
7 HERACLES * Goes OK on his day but nothing last start and have to take on trust. 33
8 KNIGHT CHEN BAY ** Resuming and did win at Singapore debut so pay to keep safe first up. 20
9 DICAPRIO * Just battling since maiden win and might need easier. 33
10 SWINGLOWSWEETJACKY * Disappointing last start but can run on. 33
11 ROSEGOLD ** Would need to improve again on last start Class 5 win but can include in exotics. 12
12 THE DODGER * Battled away in this Company since Class 5 win and better suited there. 33
Race 4
Selections; 1 SECRET SQUIRREL – 2 BAYU – 8 LEON – 5 HAPPY BUFFALO
Another very good maiden with four horses coming off last start placings and a couple ready to improve with gear changes. Of those that could improve at odds, HAPPY BUFFALO get blinkers and has trialled well enough with headgear to give this a shake. SUCCESS COMES TRUE improved last start with blinkers but did race keenly so he gets a tongue-tie and a downgrade to a visor. Of those with the foot on the till, SECRET SQUIRREL wins without surprising. The 4YO was just edged out last start and given his saddle slipped on that occasion, he gets his chance. BAYU was odds-on last start when placing but the form from that race should hold up and he wins sooner than later. LEON resumes after placing on debut and must be considered while RAJAWALI also placed second on debut but was beaten seven lengths so has to improve.
1 SECRET SQUIRREL *** Contemplated protesting when just missing last start and saddle also slipped. First turf run but hard to beat. 3.00
2 BAYU *** Beaten as an odds on pop last start but not far away and wins one soon. 3.00
3 HAPPY BABY ** Showed his poor run two back was anomaly when not far away last start and in the mix. 8.00
4 HOLY THOMAS * All sort of excuses last start but prefer over longer. 100
5 HAPPY BUFFALO *** Nothing on debut but has trialled well since with blinkers added so keep safe with one eye on the market. 10
6 RAJAWALI ** Well beaten when runner-up on debut but that effort good enough to follow. 12
7 HAPPY DAYZ * Hard to have on exposed trial form. 100
8 LEON *** Resuming after very solid debut over 1400m and recent trial solid enough to go close in this. 6.00
9 STAY WITH ME * Resuming after two ordinary runs but could improve with solid trial under his belt. 50
10 SUCCESS COME TRUE *** Keen when showing improvement last start and could play a big part in this with blinkers off and tongue-tie and visor on. 12
11 HONOR * Gets tongue-tie after just a fair debut but should improve. 33
12 GOLDEN SPARK * Gets blinkers first time but no. 200
13 SUPER DRAGON * No. 200
14 DOUBLE WIN * Race form hopeless but recent trial OK so could improve at long odds. 100
Race 5
Selections; 3 NOVA MISSILE – 4 COUNTOFMONTECRISTO – 5 DEIMOS – 7 GROUND CONTROL
An odd race where there looks three serious winning hopes – NOVA MISSILE, COUNTOFMONTECRISTO and DEIMOS – with the rest having no chance whatsoever. In fact picking someone to finish fourth is tougher than finding the winner. So who wins? NOVA MISSILE has won two from four in Singapore but given one of his losses was to the smart Aramco, he could be hard to hold out from gate 2. In saying that, COUNTOFMONTECRISTO is two from two and G Boss will have no hesitation to go forward from the wide gate in this field and he wins without surprising. DEIMOS stormed home to win last start in Class 4 on the turf and that form will hold up here and he might be the value of the three top picks.
1 FLYING SHADOW * Hopeless at the conditions and needs easier. 100
2 UNSURPASSED * Also looking or Class 5. 1000
3 NOVA MISSILE *** Hard to fault form and gets the favours from gate 2 so hard to beat. 2.00
4 COUNTOFMONTECRISTO *** Backed up good debut win with a strong victory in Novice Company and can make it three from three. 2.00
5 DEIMOS *** Ran on very well to win in Class 4 last start on the turf and pay to follow. 5.00
6 SILK ROUTE * Not in well at the conditions and needs longer and easier. 50
7 GROUND CONTROL * Maiden who should need longer to show his best. 50
8 NEO'S CLASSIC * No. 100
9 DIVERGENT * Another maiden who needs a tad longer and easier. 50
10 LIM'S SPARKLE * Reassess in Class 5. 50
Race 6
Selections; 8 DRAGON STEED – 6 SING ROULETTE – 1 ELHAAME – 12 PINT SIZED PRINCE
Nothing jumps off the page and while the tote will be a very handy guide, this could get ugly for punters. A gear change is always handy and DRAGON STEED could be the big improver. The 4YO is yet to win in 13 starts but a recent trial with blinkers was good enough to think he can overcome a wide gate and show up at odds. We also like a Class dropper and SING ROULETTE has enough speed to give this a shake with Nooresh Juglall likely to go forward early. Of the rest with some hope, ELHAAME placed last start on the turf in Class 5 so he picks himself while PINT SIZED PRINCE has some OK trials under his belt and can show up. Keep SILVER POWER safe and market best guide on the rest.
1 ELHAAME *** Ran on well in similar affair last start suggesting Class 5 and the turf is his caper and can win this. 6.00
2 LIM'S BATTLE ** Will win in this Company but should need longer with blinker/pacifiers off. 20
3 MAJOR IMPROVEMENT * Maiden who looks hopeless on form but could improve in this Company with Boss on. 20
4 PRINCE FERDINAND ** Another maiden who has shown glimpses and gets his chance in Class 5. 20
5 SILVER POWER *** Improved to place when dropping to Class 5 last start and pay to follow. 4.00
6 SING ROULETTE *** Form reads badly but has speed and can win dropping to Class 5. 5.00
7 GREAT WARRIOR ** Goes good enough on his day to consider but should need longer to win. 20
8 DRAGON STEED *** Drawn badly but first up run was OK and recent trial with blinkers good enough to win this. 12
9 EDEN GARDEN ** Battled away last start and could figure at the business end. 12
10 KUBERA'S CHIEF ** Yet to place in ten starts but not a mil away two back and could playa part in exotics with blinkers off. 20
11 MILITARY ALLIANCE * Needs further. 50
12 PINT SIZED PRINCE *** Hasn't won for a long time but recent trials have been good and this race is not strong. 4.00
13 TURQUOISE SON ** Maiden who is thereabouts on a good day so can include in exotics. 20
14 PROBO CHANDROSO * No. 100
Race 7
Selections; 5 GURU-GURU – 1 QUECHUA – 6 SONG TO THE MOON – 4 TIME ODYSSEY
A tricky Open handicap where Ricky Le Grange has four of the seven runners and Desmond Koh has two. Of the Le Grange runners, QUECHUA is back to a distance that suits and while he has to lump 59kg, he will give this a shake on class alone. SONG TO THE MOON looks his next best and while facing his biggest test to date, he knows how to win and should be up to this with 50kg. TIME ODYSSEY placed in the Gold Cup with a lightweight and he has to be respected in this field. Of the Koh runners, ORDER OF THE SUN probably leads and leads well but GURU-GURU is the form runner in this field and is the one to beat. In fact connections will again be looking at this race to see what could have been in the Gold Cup if they got a start as the El Dorado form should hold up.
1 QUECHUA *** Has to give them all weight but always a winning show this trip. 5.00
2 PERFECT P ** Pulled up lame last start and worth thought on honest form with winkers added. 8.00
3 ORDER OF THE SUN ** Form reads badly but trials well and race suits as does jockey so cheeky run expected. 11
4 TIME ODYSSEY ** Placed in the Gold Cup and has to be a show in this with 50kg. 5.00
5 GURU-GURU *** Very hard to fault form and must be a winning show with no weight. 3.00
6 SONG TO THE MOON *** Big step up in Class but in winning form and progressive enough to win again on the minimum. 4.50
7 SQUIRE OSBALDESTON ** Ran on well in the El Dorado four starts back and expect much the same here. 8.00
Race 8
Selections; 4 KIRKS RYKER – 3 ABSOLUTE MIRACLE – 10 FIRST PRECINCT – 1 MIGHTY WARRIOR
A competitive KSC with nearly all runners having a realistic chance. KIRKS RYKER will find this easier than his last two outings the most recent a good effort behind Debt Collector; he should be prominent from the good gate and will be hard to pass. ABSOLUTE MIRACLE likes 1400m and can make amends for his last start failure. FIRST PRECINCT can continue to improve as can OXBOW SUN who won twice at the distance in Australia. L'APPRENTI SORCIER has benefited from four runs since coming from Australia where he had a good record over this trip; he is getting down in the ratings and gets a chance to show up with Vlad Duric staying aboard. MIGHTY WARRIOR with Manoel Nunes to ride some hope while D'BUFFALO MAN and WINNING CAUSE also have credentials at the trip.
1 MIGHTY WARRIOR *** Only battled when resuming over 1100m. Was in good form last preparation and is better suited this distance and Class. Can show up with Nunes to ride. 6.00
2 L'APPRENTI SORCIER *** Has benefited from four runs since coming from Australia where he had a good record. Getting down in the ratings and gets a chance to show up with Duric staying aboard. 6.00
3 ABSOLUTE MIRACLE *** Likes this trip and won easily in a BM67 two starts back. Disappointed last start as even money fave. Could make amends if he gets a strong tempo. 10
4 KIRKS RYKER *** Will find this easier than last two outings the most recent a good effort behind Debt Collector. Should be prominent from the good gate. 5.00
5 SHANGHAI BUND * Won Class 3 over this trip four starts back but has battled since. May need easier. 20
6 SOLARIS SPECTRUM ** Placed twice at last three outings over this trip but awkwardly drawn and prefers 1200m. Claim helps. 20
7 WINNING CAUSE ** Did not show up when resuming but has won three times at this trip and could improve. 12
8 BATTLE OF TROY *** Ran on well last start and should be improved. Suited this distance. 10
9 D'BUFFALO MAN ** Won Class 4 two starts back but only battled last outing. Michael Rodd gets back on and should be running on. 16
10 FIRST PRECINCT *** Won easily in Class 4 last start at third Singapore outing. This is harder but could continue to improve. 6.00
11 TERMS OF REFERENCE ** Racing soundly and blinkers go back on but only wins have been on poly. Has placed twice at this trip and recent trial was strong. Could show up. 20
12 OXBOW SUN ** Did not show up at Singapore debut but won twice at this trip in Australia. Could improve with senior rider from a good gate. 10
13 SUPERNOVA * Won first race in nearly three years two starts back in Class 4 and then failed badly in Class 3. Wants easier. 25
14 DANCE IN THE WIND ** Led and fought on when making Singapore debut in a BM67 but can find easier. 33
Race 9
Selections; 6 DARC BOUNTY – 3 STARSHINE – 1 HELLO MICHELLE – 2 POWER LIN
Another solid race, a Class 4 over 1200m. The promising one is DARC BOUNTY who bolted in on the poly over 1000m last start. This is harder, longer and on turf but he has plenty of speed and should be hard to run down from the good gate. STARSHINE is the proven one who resumed with a good win over this trip in Class 4; he rises 2kg and should be running on. HELLO MICHELLE is better than Class 4 but her three wins have been on the Poly. ICONNIC is suited in this class and at the distance, his recent trial was solid and he should be prominent throughout. Of the others, REDMAYNE won an Initiation over this trip before his break and his recent trial was solid; he can be prominent from the good gate. COULD BE PEARLS won a Maiden over 1400m before the break and has trialled twice since; he may want longer but could be running on.
1 HELLO MICHELLE *** Former top 2YO who has been very consistent but best form has been on poly over shorter. Awkwardly drawn but will be running on. 16
2 POWER LIN ** Drops in class and only turf win was in Class 3 over this trip. Not the worst at value. 20
3 STARSHINE *** Resumed with a good win over this trip in Class 4. Rises 2kg but shows promise and should be running on. 3.00
4 DUTY FIRST * Led and battled on when resuming. Only Singapore win was in KSD on poly and might need easier. 16
5 LIM'S SINCERE * Weakened in this Class and distance when resuming. Only wins have been on poly over shorter. 20
6 DARC BOUNTY *** Bolted in on poly over 1000m last start. This is harder and on turf but has plenty of speed and should be hard to run down from the good gate. 3.50
7 PAPERBACK TROOPER * Won at debut but has battled at two outings since. Needs to improve. 20
8 REDMAYNE ** Resuming. Won Initiation over this trip before break and recent trial was solid. Can be prominent from the good gate. 8.00
9 KEVIN ELEVEN * Gets blinkers but hasn't placed in seven starts since last win which was in this grade over this trip. Needs to improve. 20
10 COULD BE PEARLS ** Resuming. Won Maiden over 1400m before break and has trialled twice since. May want longer but could be running on. 16
11 ICONNIC ** Suited this class and distance. Recent trial was solid and should be prominent throughout. 7.00
12 ARION * Battled on when resuming. Might need easier. 33
13 PRATT STREET * Battled on when resuming after bleeding attack. Placed at last two outings in Class 4 before break and could improve. 20
14 OCEAN MASTER ** Excuses for two shockers before showing some improvement last start but remains a Maiden. Value. 33
‹ Previous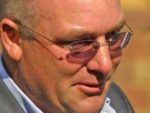 Frankel Filly For Gauteng