A very interesting Friday night for punters with plenty of value about given most races have no standout and the best race on the card, a Benchmark 83 over 1600m, has a small but very even field.
Only six horses will head to the start of race 4 but the fact all have some hope and tactics are likely to play a huge part in the result makes it very dangerous for punters.


ODE TO JOY probably starts favourite and looks the benchmark after a very good win over 1400m.
That was the 5YO's fifth win in Singapore and the step up to the mile is certainly not an issue given he has won up to 1800m.
But ARES gets 2kg off ODE TO JOY for a one-and-a-half length defeat and nothing should separate the pair in this.
Throw CASING ROYAL into the winning mix after a couple of very good runs behind the impressive Robin Hood with FORTUNE WINNER likely to also have a big say late.
Most other races should provide some value runners including GATO NEGRO who may be ready to show his best in race 7 and HERO I AM who will find the Class 4 Company to his liking in the lucky last.
Best Bets: (LITTLE BIG MAN race 5, win), (GATO NEGRO race 7, value) and (HERO I AM race 9, value).
Bankers for Jackpots: Race 6 (1, 2, 3, 4, 7 and 9), race 7 (1, 3, 5, 7 and 9), race 8 (1, 2, 3 and 4), race 9 (1, 2, 5, 9 and 11).
Race cards in Singapore and Larry Foley's synopsis follows and for updates on all runners go to www.kranjiracing.com
Please note the odds listed are "reference odds" only.
Race 1
Selections; 1 ASPEN – 7 LUCKY BOY – 8 PERFECT CURIOSITY – 2 MOZART ECLIPSE
A very competitive Class 5 1400m event to open the nine-race card and ASPEN looks the benchmark. The 6YO had excuses when supported not to win last start and that effort showed he won't stay long in Class 5. On that form line, MOZART ECLIPSE has to be respected given the 3YO improved to finish with ASPEN and obviously the maiden found Class 5 to his liking. Other maidens that could show up are EAGLESHAM who resumes after having all sorts of excuses last start with RACE FOR FAME and SATELLITE POWER also in the mix in this Company. Two horses that improve on the turf are LUCKY BOY and PERFECT CURIOSITY who both have won on this surface and looked well placed over 1400m to show their best. The first emergency, NATURAL NICE has forgotten who to win but will be in the mix if he gets a start.
1 ASPEN *** Excuses with support last start in similar affair and can win this. 3.00
2 MOZART ECLIPSE *** Showed Class 5 is his caper when finishing with Aspen last start at long odds and have to respect on that effort. 7.00
3 RACE FOR FAME ** Maiden who will appreciate Class 5 but may need longer to show his best. 12
4 EAGLESHAM *** Resuming. Maiden who has shown ability and had all sorts of excuses last start. Keep safe. 12
5 COOL CAT ** Veteran who was just fair last start but can win again in Class 5 and 1400m may suit. 12
6 LAND BELOW D WIND ** Only battled late over 1700m on the Poly last start but worth another look in this Company. 20
7 LUCKY BOY *** Only win was on the turf so will appreciate the surface and Company and can win. 6.00
8 PERFECT CURIOSITY *** Form better than it reads and only win was this trip and track. Big show with luck from wide gate. 12
9 SATELLITE POWER ** Resuming. Maiden who should appreciate Class 5 on the back of some OK trials. 20
10 RORY * Could run a cheeky race but better suited on the Poly. 33
11 POWERFUL AS WIND * Needs to improve. 100
12 JOE * Gets blinkers but struggles as a rule. 100
13 TENMA ** Maiden win this trip and track and thereabouts of late so worth a market watch. 12
14 GOOD LUCKY ** Broke maiden status this trip last start in what looked a weak field on a yielding track. This is tougher. 12
15 NATURAL NICE ** Forgotten how to win but always thereabouts in this type of race. 10
16 SUPER RED * Disappoints as a rule but not a mile away similar affair last start. 100
Race 2
Selections; 9 SOUTHERN GLORY – 2 REDOUBT – 1 PARAGON STAR – 6 BIG REGARDS
A interesting Restricted Maiden with many improving over 1400m and many just needing a ounce more luck than they had at their respective last starts to win. SOUTHERN GLORY is one such horse who did it tough enough on debut to think the run was better the result so should improve for the effort. In his favour is the fact he also gets winkers and his recent trial with the added headgear was good enough to win this. REDOUBT also had plenty of excuses last start and his effort to place was very good. G Boss stays on board and they must go close if they can make good use of the ace. PARAGON STAR pulled up lame with support last start in a similar affair to this and will win one of these soon while a market watch is in order for the likes of BIG REGARDS with blinkers on first time and go wide in exotics.
1 PARAGON STAR *** Pulled up lame when supported in similar affair last start so worth another look. 5.50
2 REDOUBT *** Super effort to place last start after trouble early and wins this if he can make use the ace with extra 200m in his favour. 3.00
3 HEPHAESTUS ** Hit the line well late last start suggesting he might need further than this to show his best. 20
4 STAR INVINCIBLE ** Excuses before placing last start in Class 5 and that effort should hold up here. 10
5 SUPER G ** Still green but will improve with racing so keep safe. 12
6 BIG REGARDS ** Battles away and should need longer although blinkers added first time could see a more forward showing. 12
7 ALAMAK BOY * Start costly when blinkers went on last start but still needs to show more. 33
8 CONFOUND * Excuses at both career starts but needs to show more. 50
9 SOUTHERN GLORY *** Very much appreciates tough debut and recent trial with blinkers good enough to win this. 3.00
10 DREAM BIG * Excuses on debut and will improve for the run at odds. 20
11 ISTANA * Would like to see support on exposed trial form. 33
Race 3
Selections; 13 GREY FALCON – 11 VOLKS TREASURE – 1 QINGDAO – 9 GOLDEN VELOCITY
While many will improve with racing and a couple of newcomers could race well with the market a good guide, it does look a race in two between VOLKS TREASURE and GREY FALCON. Both horses have done little wrong at the track and both will get heavy support and one should break their maiden status. Which one? VOLKS TREASURE is resuming after two career starts and he did look ready to win. He gets to jump from gate 3, which is handy, as is a 1kg CC Wong claim. GREY FALCON has drawn wide in gate 10 but has enough pace to dictate a forward position. In saying that, blinkers are off so it will be interesting to see how Juglall rides him. As mentioned the market is the best guide on the two newcomers in QINGDAO who had two runs in NZ and GOLDEN VELOCITY who has a wide gate to overcome but has trialled OK.
1 QINGDAO ** Former Kiwi maiden who hit the line OK at a recent trial and worth thought at Singapore debut. 12
2 WINNING EXPRESS ** Hasn't threatened although placing at his last two but could improve again on the turf. 8.00
3 ALPHANOVA ** Resuming after placing last start and trials good enough to consider first up. 8.00
4 MAJOR GREEN ** Shown glimpses but has been trying for some time and turf form a query. 20
5 GOOD BET * Placed three back but easier to ignore. 100
6 COUNTRY QUACK * Hard to have on debut effort. 200
7 ELITE WARRIOR ** Did it tough on debut so should improve for the effort. 12
8 GOLDEN CHOICE * Struggled on debut. 100
9 GOLDEN VELOCITY ** Trials solid enough to think he plays some part on debut with market a good guide. 12
10 KING ROULETTE * No. 200
11 VOLKS TREASURE *** Resuming after showing more than enough at two starts to think he wins one soon and gets his chance in this field. 3.00
12 TING A LING * Resuming after poor debut and prefer others. 200
13 GREY FALCON *** Overdue to win but in this a very long way with blinkers off at his first turf start. 3.00
14 SHE'S THE ONE ** Appreciates debut run and can include in exotics with improvement likely. 20
Race 4
Selections; 2 ODE TO JOY – 6 CASING ROYAL – 4 ARES – 1 FORTUNE WINNER
Small fields often prove dangerous for punters as tactics and early race pace often play a very big role. So it will pay to play with some care especially given most look like having winning hopes. ODE TO JOY is the only last start winner in the field and no reason to jump off him in this. Barend Vorster stays on board and a good recent trial suggests he has maintained his form and looks well placed with 57.5kg to win again. In saying that, ARES was only 1.5kg behind ODE TO JOY over 1400m last start and gets a 2kg pull in the weights so he will have admirers. Likewise CASING ROYAL is due and looks suited here while FORTUNE WINNER will find this Company more to his liking and will work into this late.
1 FORTUNE WINNER *** Will find this easier than the Fortune Bowl and will be hard to hold out late. 6.00
2 ODE TO JOY *** Won well last start and step up to the mile looks ideal. 2.80
3 EXCELLENCY ** Singapore debut just fair but gets blinkers and will appreciate the extra 200m but may need longer again. 20
4 ARES *** Ran on well behind Ode To Joy last start over 1400m (and gets 2kg pull at the weights) and most recent win was over the mile so gets his chance. 3.00
5 BRING MONEY HOME ** Showed last start why the turf is his caper and could surprise at odds in what is a suitable race. 20
6 CASING ROYAL *** Foot on the till and right in this finish. 3.00
Race 5
Selections; 3 LITTLE BIG MAN – 5 TURQUOISE KING – 6 O'WHAT A FEELING – 7 HIGHER SOUL
Some non-winners in form make this race another tough one for punters. The likes TURQUOISE KING, TALES OF SUMMER and O'WHAT A FEELING all win without surprising but they usually find an excuse not to cross the line in first place. In fact TURQUOISE KING and TALES OF SUMMER have yet to open their respective accounts in Singapore, which is a concern, but both are in form and should figure somewhere. O'WHAT A FEELING is even more of a concern given the support he has been getting of late and while it's hard to fault his form, he has yet to win since his maiden victory. So LITTLE BIG MAN gets his chance to knock in another win. Nunes jumps on and the Laxon 4YO just needs an ounce of luck to turn some very good recent form into a result. HIGHER SOUL first up over a mile looks another each-way option in what is a race with depth.
1 KEEP SPINNING ** Resuming but did win first up two starts back at very long odds so pay to keep safe. 20
2 GANNET * Hard to have on what we have seen thus far but gets tongue-tie and visor and should improve as he steps up in distance. 100
3 LITTLE BIG MAN *** Beaten less than a length last start in similar affair and always an each-way show. 3.00
4 TALES OF SUMMER ** Lack of winning form in Singapore a concern but in the mix at his last two and expect much the same. 12
5 TURQUOISE KING *** Form better than it reads and this looks ideal to knock in a win. 12
6 O'WHAT A FEELING *** Has done little wrong bar win of late but does look the benchmark. 2.60
7 HIGHER SOUL *** Freshened so mile suits and always worth an each-way look. 8.00
8 HAPPY SAGA ** Needs Class 5 to win but last start victory in that Company was resounding so pay to keep safe. 8.00
9 O'REILLY BAY ** Ignore last start on the Poly and worth a look at odds on some solid turf form prior. 33
10 SPECIAL FORCE ** Excuses last start in KSD Company and could play a part in this late with a lightweight. 20
11 DRAGON G * Reassess Class 5 on the Poly. 50
12 MR MIURA * Maiden resuming and needs easier. 200
Race 6
Selections; 3 SUPER BUFFALO – 7 ABOVE THE HORIZON – 4 GALAXY EXPRESS – 2 QUETZAL
Not often we find two last start winners in a Class 5 field – especially over 2000m – but both KNIGHT SPIRIT and QUETZAL are gunning for back-to-back wins. QUETZAL probably has more upside given that win was his maiden victory and we can presume that as a 10YO, KNIGHT SPIRIT won't be winning out if turn. Plenty of others that win without surprising including a maiden having his first start in Class 5 in SUPER BUFFALO. The 4YO is bred for this trip and very much appreciates some solid runs in maiden Company and can win with G Boss to ride. Blanket over GALAXY EXPRESS, ABOVE THE HORIZON and Q NINE MAXIM who should all race well in what is a suitable affair.
1 KNIGHT SPIRIT *** Veteran who knocked in win number 11 last start in similar affair and have to respect. 5.00
2 QUETZAL *** Broke through for first win last start and pay to keep following. 5.00
3 SUPER BUFFALO *** Maiden who will appreciate step up in distance and Class 5 Company. Can win. 12
4 GALAXY EXPRESS *** Supported and did a good job considering the run over this trip when resuming and always a show. 5.00
5 RAMZES * Had some support when only fair in similar affair last start and needs to show more. 20
6 CLUTHA LAD ** Rarely seen on the turf but pay to include somewhere over suitable trip. 12
7 ABOVE THE HORIZON *** In the winning mix last start in similar affair and expect much the same. 5.00
8 BOHEMIAN * Maiden who got home OK last start but disappoints as a rule. 33
9 Q NINE MAXIM *** Usually in the mix and could come under winning consideration stepping up to 2000m with tongue-tie added. 8.00
10 CLERMONT CLUB ** Yet to win on the turf but usually thereabouts and another to include in exotics. 12
11 GRAND PARIS * Can mix his form and turf form a concern. 33
Race 7
Selections; 5 GATO NEGRO – 7 LIM'S SHOT – 3 MORITZ ECLIPSE – 9 PANACHE
A very tricky affair with some unreliable types making it hard to be confident of finding the winner. And while GATO NEGRO is a very hard horse to catch and hasn't won since May last year, he looks suited in this. He also gets a tongue-tie and a recent good trial has the seven-time winner under notice. In his favour is the fact that MORITZ ECLIPSE is a big danger but hasn't won since September 2015. But his first up run was good and gets his chance here. LIM'S SHOT could beat them all. The 4YO has had excuses since a strong maiden win three starts back and you would expect he is hard to beat in this field with more luck in running from gate 9. PANACHE resuming and MCGREGOR fresh both should race well and can win, however, they will improve again over longer.
1 MCGREGOR *** Better over longer but has won this trip and fresh enough to keep very safe. 10
2 WINNING MAN ** Eight career starts for five trainers. Has speed to burn but has been found wanting of late so take on trust. 20
3 MORITZ ECLIPSE *** Showed more than enough first up in similar affair to think he can win this. 3.60
4 SHOW FAR SHOW GOOD * Battles away and should need longer with tongue-tie added. 33
5 GATO NEGRO *** Just fair last start and a long time between wins but gets tongue-tie and recent trial good enough to show up. 4.00
6 OLIVER * Appreciates Singapore debut run but should need longer. 33
7 LIM'S SHOT *** Had excuses since maiden win and would give this a shake if handier in running. 3.00
8 THIRD ROCK * Former UK galloper who should need longer. 100
9 PANACHE *** Resuming. Only win was over a mile but has first up form this trip and recent trial suggests he goes close. 8.00
10 XZUBERANCE * Freshened but still hold need longer and easier to show his best. 33
11 HUN YEANG VILLAGE * Late Imperial Boy. Needs Poly 1000m. 33
12 RED GENERAL ** Could run a cheeky race at odds from gate 1 but like to see in something easier. 33
Race 8
Selections; 1 IKING – 3 STORM TROOPER – 2 DUKE OF NORMANDY – 4 CLASSIFIED
Nothing jumps off the page on recent form in this Class 4 mile and as such the honest IKING gets his chance for a well-deserved win. The 8YO very much appreciates the over due drop to Class 4 – he is too honest to drop rating points quickly – and Mark Walker thinks a 4kg claim might do the trick. The others with winning hopes are all coming off average runs but STORM TROOPER had excuses last start and is a better option back on the turf and DUKE OF NORMANDY can go forward and, while better over longer, he could give a sight. CLASSIFIED also comes off a shocker but his previous form was good enough to win this while most others would need easier or are better options on the Poly.
1 IKING *** Honest and looks extremely well placed in Class 4 with 4kg claimer to win. 8.00
2 DUKE OF NORMANDY *** Prefer over longer but can go forward and give a sight. 4.00
3 STORM TROOPER *** Excuses last start and better suited back on the turf in this Company. Can win. 6.00
4 CLASSIFIED *** Disappointing last start but has trialled OK since and should race well. 6.00
5 MONGOLIAN CHIEF ** In form but a better winning option on the Poly. 5.00
6 SUN THUNDER ** Competitive at his last couple and can include in exotics from gate 1. 20
7 MOON CHARM ** Won maiden this trip but should need a tad easier to win. 20
8 SUCCESSION ** Showed last start why he is always an each-way show in races like this. 12
9 BIG GUARDIAN * Coming off a nice Class 5 win but that Company may be his caper. 20
10 ALFONSO * Visor off but needs easier. 33
11 BIG BANKER * Not far away three starts back in similar affair but should need Class 5. 33
12 HONGCHEN ** In solid form and worth an each-way look with no weight. 12
13 MOON RIVER * Struggling. 100
Race 9
Selections; 2 HERO I AM – 5 LIM'S CASINO – 9 DRACO – 1 CHAMPAGNE REIN
Very tough race to finish the card and it might pay to have a good look at the tote prior to the race to see who gets the stable support. And the form is hard to line up with a 3YO in DRACO coming off a nice maiden win likely to have admirers. But he has a wide gate to contend with and will find this race tougher so will need to improve. LIM'S CASINO is also in good form and bar a successful protest; he would have won three of his last four. That form obviously holds up and he will be hard to hold out. CHAMPAGNE REIN is also in good form without winning but he gets his chance at his first go on the turf in Singapore. But HERO I AM is the big Class dropper and while his form reads only fair, he looks suited in this and gets to jump from gate 2 so he wins without surprising. MUSCULAR DRAGON the value pick and go even wider in exotics.
1 CHAMPAGNE REIN *** Yet to win in Singapore but in form and may appreciate first turf run at Kranji. 3.00
2 HERO I AM *** Better than what he has showed of late and would win this on his day with gate 2 a factor. 20
3 NATURAL IMPULSE ** Ran a cheeky run at odds last start in similar affair and expect much the same. 20
4 PALTROW ** Honest enough but needs to lift on recent form to win. 12
5 LIM'S CASINO *** First over the line last start on the Poly before being relegated and recent win was on the turf so looks a big show. 4.00
6 RAINBOW ROYAL * Recent form ordinary and a better option on the Poly. 50
7 EXCELLENT ONE * Appreciates first up run but need stop show more before considering. 50
8 SOUTHERN CHIEF ** Putting together a good run of form but having first start on turf so take on trust. 20
9 DRACO *** Broke through for deserved win last start from wide gate and worth following although drawn badly again. 3.40
10 PHIDIAS * Will improve with racing but should need longer. 33
11 MUSCULAR DRAGON *** Form better than it reads and worth thought at odds as will be running on. 20
12 DELFYNE * Won at long odds two starts back on the Poly and may need that surface. 33
13 EL CAMINO * Excuses last start and could include in exotics at long odds on good effort three starts back. 100
14 LET'S TALK NOW ** Recent good form on the Poly but has handled the turf previously and will be long odds. 50
‹ Previous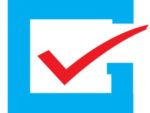 Select Success