Since coming back from a life-threatening stroke in 2013, the evergreen Jeff Lloyd has gone from strength to strength.
Wednesday, 5 April 2017 saw him riding his 104th Metro winner of the season aboard the Desleigh Forster-trained Sun Deck, surpassing the previous record of 103.  And with 4 months of the season still to go, he's not stopping there.
After suffering a ischemic stroke on Thursday, 14 March 2013, Jeff Lloyd was told he would never ride again.  However, a year down the line, he got back in the saddle and started riding work on 5 March 2014.  He was back at the races and returned to the winner's enclosure at his third start on the David Payne trained Paederos at Canterbury on Wednesday, 22 April 2014.  And he hasn't looked back.
Selected highlights since his comeback include booting home 5 winners from 9 rides at Eagle Farm on Saturday, 17 September 2016.
At 54 years young, became the oldest jockey to win the 2016 Queensland Metropolitan Jockey's Premiership.
On Wednesday, 30 November 2016, Jeff had his winning-most day of riding in Australia, bringing home 7 Metropolitan winners on the 12 race Corbould Park card – the first jockey to achieve the feat in Australian history.
On 14 January 2017, he rode a scintillating pillar to post win aboard the Toby Edmonds-trained Houtzen in the $2 million Magic Millions 2YO Classic.
https://www.youtube.com/watch?v=KnWDPHC4_BI
On 23 March 2017 Jeff equalled Chris Munce's record of 103 metro wins in a season aboard the Matthew Dunn-trained Caillebotte in Race 2 at Doomben.
Jeff then had to endure a three-meeting suspension, before bettering the record at his second ride back at the Sunshine Coast on Wednesday, 5 April 2017.  He led all the way aboard the Desleigh Forster-trained Sun Deck, who held on to beat the favourite Nashville Skyline by a neck in the Two-Year-Old Handicap.  Jeff was grateful to hit the mark so easily saying, "It's great to get it as soon as I came back…there's nothing worse than dragging it out."
The meeting had been transferred to the Sunshine Coast to give the city tracks of Doomben and Eagle Farm a rest before the winter carnival, but it carried metropolitan status and brought a neat symmetry as Corbould Park is the same track where he suffered his stroke in 2013, as well as the same venue where he rode seven winners on 30 November 2016.
"It is an honour to hold the record and hopefully the run will continue," said Lloyd.  "It's a big feat I'm very proud of.  And we've still got four months to go in the season so it's come quickly.  I've just been consistent…and have had a lot of support. You've got to get the rides to win and make as few mistakes as possible."
The 55 year old said he is riding with a lot of confidence.  "You ride winners and feel confident and the horses, I think, pick up that confidence.  You've always got to (ride with purpose). Even when you're down, you've got to try and not to put that forward to the horse."  Asked when he would retire, he said he had "no idea" and that his body would tell him.
‹ Previous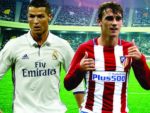 City Rivals