On Saturday, 7 October 2017, Kenilworth Racing hosts its first feature meeting at the new-look Durbanville track.
It promises a day of family entertainment with great racing including the Gr3 World Sports Betting Matchem and Diana Stakes, a bring-and-braai, R30,000 up for grabs in the potjiekos competition, live rugby and activities for the kids.

Plus, as has become tradition, our intrepid jockeys will be swapping their boots for running shoes in the annual Jockey Dash, and this year's nominated charity is the Cart Horse Protection Association which does such sterling work in assisting working equines across the Western Cape.  With Aldo 'Usain Bolt' Domeyer proving dominant in previous years, this year's event is being run as a relay to level the playing fields.
Jockeys can be sponsored at R2,000 per runner or R4,000 per team. A few jockeys have already been snapped up, with Pro-Dosa BOOST pairing up with Corné Orffer, Chrigor Stud backing Richard Fourie, Greenstreet Bloodstock sponsoring Bernard Fayd'herbe, Avontuur Stud partnering MJ Byleveld, Grant van Niekerk being supported by Drakenstein Stud and Ian Robinson endorsing Akshay Balloo, but there are a number of individuals and teams available, including defending champion Aldo Domeyer.
Teams selections are as follows:-
1. Aldo Domeyer & Corné Orffer
2. Tyron Langdon & Brandon May
3. Richard Fourie & Bernard Fayd'herbe
4. MJ Byleveld & Grant van Niekerk
5. Lucian Africa & Jason Smitsdorff
6. Donovan Dillon & Sihle Cele
7. Anthony Andrews & Morne Winnaar
8. Robert Khathi & Akshay Balloo
9. Calvin Ngcobo & Louis Burke
If you would like to sponsor a jockey (or a team!), please contact the Coastal Jockeys' Association on [email protected] to support this very worthy cause.

‹ Previous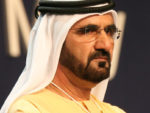 Power Rift Healed?