Our local jockeys dashed to raise cash for the Cart Horse Protection Association on Matchem Stakes day and will be at it again this Sunday, by participating in a Charity jumping event at Trinity Equestria outside Paarl.
On hearing the great success the jockeys had had with their Jockey Dash fundraiser, Trinity Equestria's Anya Groenewald decided to use her forthcoming show as a Cart Horse Protection Association fundraiser as well.  Luella Robinson (wife of Mike Robinson and half of the Mike Robinson Racing team) and daughter Caitlin both stable at Trinity Equestria and offered to assist.
With Luella's racing connections, she suggested getting the jockeys on board again, one thing led to another and hey presto, a group of jockeys will be dropping their stirrups (well, a little anyway) and trying their hand at show-jumping on Sunday, 22 October.
"We haven't had anything like this in years," says Luella, "but I thought I'd give it a bash and see who'd be interested and we got a great response." Jockeys that have signed up include Richard Fourie, Aldo Domeyer, Grant van Niekerk, Brandon May and Anthony Andrews and they will go head to head with top Cape farriers, Robbie Miller and Glenn Zimmerman, as well as Mike Robinson.
Lu has worked hard to raise sponsorships and support has come from all over and in all shapes and forms. "We just asked for a R200 sponsorship to try and get people to participate, but everyone has been incredibly generous. Marsh Shirtliff has given us a big cheque, Bevan Steele has sponsored 18kgs of chicken fillets which we'll tenderise and turn into kebabs, Gary Waters has sponsored dental vouchers, friends at Simonsvlei are sponsoring a meal – everyone has been so amazing, I've not had a no from anyone."
In addition to the jockeys who are coming to ride, a number are coming along to support, including MJ Byleveld, Wesley Marwing and the apprentices from the Cape Town Academy. They've even got Warren Randall to do the commentary. "It will be a 40 or 50cm course – nothing too dangerous with the season coming up. We've got nice, quiet ponies for everyone, although there's been a bit of a fight for Caitlin's pony! It's going to be a good laugh and it's all for a good cause," says Luella.
The jockeys' event is scheduled for around 11am on Sunday morning, but if anyone would like to support the cause, support your favourite jockey, or just come along for a fun day out, please email [email protected] for more detail.
‹ Previous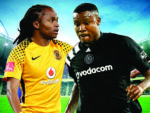 ABSA Premiership