The Hong Kong Jockey Club's Conghua Training Facility is a major development currently under construction and set to open in July 2018.
The HK$3 billion investment is being constructed on the site of the equestrian centre for the 2010 Asian Games in Guangzhou.
The facility will have the potential to house 1,500 horses and also has the option to become a fully-functioning racetrack in future.
It was announced earlier this year that the Hong Kong Jockey Club (HKJC) has taken up the challenge of creating quarantine protocols that will allow, ultimately, the purchase of South African yearlings and tried horses in the same manner as it does everywhere else in the world.
"We have a major ambition which is to open up South Africa to be part of a wider international scene," said Winfried Engelbrecht-Bresges, chief executive officer of the HKJC, recently.
The capacity for growth of horseracing in Hong Kong is a positive given their supportive attitude and their presence at our sales in 2018 could be a pointer as to where we are going.
‹ Previous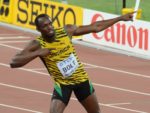 Met's Bolt From The Blue