For any good story, you need just the right ingredients, all in the right order and all in the right amounts, for it to work. In the case of racing, you need to start with the horse.
The Horse
African Night Sky was born and bred at Highlands Farms Stud in Robertson.  He is a son of multiple champion sire, Dynasty and out of a quirky imported daughter of Cozzene named Starzene. Starzene has always been something of a character, which in horse speak means the type of horse that requires a little more patience and forbearance than most. In her younger days, stud manager Mike Sharkey was the only person she would allow to handle her and he was also the only person she would tolerate at foaling time. Although she has mellowed a little with age, it is only a little.  She still leads the grooms a merry dance when she needs to be caught and is the only mare that always wears a halter. Brilliance is rarely boring!
As a yearling, the plain bay colt was offered for sale at the 2015 Cape Premier Yearling Sale, where he caught the eye of Far End Farm's Jane Thomas, adviser to Fred Crabbia and on her advice, Fred went to R850,000 to secure him.
The next piece of the puzzle came in the form of champion trainer Justin Snaith, who Fred selected to train his new acquisition.
The Trainer
Blonde, clean cut, young, and ambitious, as the sons of Chris and Sue Snaith, Justin and Jonathan were quite literally born into racing. The two boys grew up watching their father carve a niche for himself as a show-jumper, hurdle racer and ultimately South Africa's youngest licensed trainer at the age of 22, while their mom, Sue, cleaned up on the showing circuit.
Justin and Jono both rode in the Cape Hunt amateur racing circuit (Justin held a record for 11 straight wins) and eventually followed their parents into the training ranks. Starting out with 22 horses in August 2000, they have built their string into one of the most formidable in the country. While the horses go out under 'S.J. Snaith', it is very much a team effort including brother Jonathan as well as Chris and Sue as back-up. Team Snaith – The Second Generation – already has a National Championship title, two July sashes and a Queen's Plate win to their credit. They equaled the SA record for 7 winners on a single card in Port Elizabeth on 12 May 2013 and went one better on Met day 2016, going home with a staggering 8 winners – and possible world record – and described by a leading racing publication as "embarrassing butt-kicking dominance on a scale few of us have witnessed in any sporting arena."
With credentials like that, it wasn't hard to see why African Night Sky was earmarked for their Philippi base, but Jono Snaith explains anyway. "Fred and Manuela have been so loyal to Justin and I over the years and it is no secret that we are huge Dynasty fans having trained some of his produce like Bela-Bela, It's my Turn (for Fred), Legislate and Futura. We had It's My Turn (2016 Cape Derby winner) for him at the time, so when it came to African Night Sky, Fred thankfully decided to send the son of Dynasty to us. We got a call from Emma that he would be coming to us and we were delighted."
Some fine tuning
African Night Sky inherited some of his dam's character and was gelded before he even went into training to help him settle down. Despite this, he was still not the most straightforward of customers and it took some experimenting with his equipment as well as frequent beach outings with his trainer to help soothe and settle the young horse. Stable stalwart Craig du Plooy was in the saddle for African Night Sky's first two starts (of which he won both). "Craig is quite a good judge and always said this was going to be a Gr1 horse one day," says Jono. "I don't think he's far wrong. Being a Dynasty, I don't think we've seen the best of him yet."
Craig was going to stay with the horse, but in one of those twists of fate, injured his hand in a race riding accident and the ride passed to Richard Fourie for two starts. Craig rode him one more time before Bernard Fayd'herbe returned from his Dubai season and took over the ride for a tilt at the 2017 Cape Winter Series campaign.
Cape Winter Series
It is a big commitment to keep a talent like that in the Cape for the winter rather than chasing the big purses of the KZN Champions Season, and Jono acknowledges that African Night Sky is a sort they could have run in the July with 53kgs. However, they were chasing bigger fish.
Jono explains, "Last year Fred was lucky enough to have two nice 3yo's in Zodiac Ruler and African Night Sky. We suggested sending Zodiac Ruler to Durban and keeping African Night Sky at home, as horses that do well in the Winter Series usually go on to do well in the Met. Fred liked the idea and it's turned out to be a great decision. Durban has been having problems with their tracks and it's a place you can run into huge problems in terms of soundness, so it was great that African Night Sky stayed here. He has been raced lightly on soft ground, so he's sound, he's learned to be a professional and settles well."
The Jockey
On his return from his international campaign, Bernard Fayd'herbe worked hard to forge a partnership with his precious young mount, helping him gain confidence and enthusiasm for racing. "You'll see, in all his races, I've never used a stick on him. He tries so hard, I didn't want him to get to the races and worry about anything." The strategy paid dividends.
Winter Wonder
After convincing wins in the 1600m Winter Guineas and 1800m Winter Classic, African Night Sky nearly didn't make it to the starting gate for the 2400m Winter Derby on 24 June 2017 and nerves ran high. Jono explains, "African Night Sky's conformation is not the best – because he's a little narrow in front, he can tend to bang himself in work. Right before the Derby, he banged himself quite badly and we didn't think we'd make the last leg. Fred was very good and said rather don't take a chance and focus on the bigger things to come, but with the help of the beach, we got him sound and he actually won the race easily in the end, which was a big relief.  It was a really exciting time for the stable and it was definitely the highlight of the Cape winter season for us."
Significantly, the victory inked African Night Sky's name alongside the mighty Pocket Power as the only horses to sweep the series in the annals of South African racing history.
There are a number of other angles to the story adding a bit of magic, including the fact that 2017 was the first year the Cape Winter Series was sponsored by Highlands Stud, making it particularly special that African Night Sky was born and bred there. Bernard Fayd'herbe rode Pocket Power to his historic Cape Winter Series victory back in 2006 and remained 'Pocket's jockey for the majority of his career.  He was on board African Night Sky for this year's historic campaign and has just confirmed his commitment to stick with the horse for the Cape feature season.
Road To The LQP
Following his Winter Series triumph, African Night Sky had a good rest, returning to the track in a Pinnacle Plate on 11 November, finishing 2 lengths behind Edict Of Nantes. "I wouldn't read too much into his last run," says Jono. "With the Durbanville refurb, we hadn't been able to gallop horses much and he needed the run badly. He wasn't match ready and was blowing heavily when he came back. Bernard gave him a sympathetic ride, moved him up and then just ushered him home with his hands. You can expect to see a different horse next time out," he says confidently.
"We were really excited about the prospect of running him in the Jet Master Stakes on Cape Guineas day (16 December) and then on to the Queen's Plate, but unfortunately that's not going to happen," he says, referring to the fact that the traditional Queen's Plate pointer was cancelled at short notice in early November.
"In the entire programme for December, there is not one race for a horse like him rated over 100 over 1400 or 1600m. We couldn't run him even if we wanted to, so he'll have to stay in his box."  As a workaround, the yard will be galloping African Night Sky on Saturday, 16th December and the workout will be televised by Tellytrack.
Vote of confidence
With Bernard having won an emotional 2017 Vodacom Durban July on the Bass yard's 'little horse that could', Marinaresco, it must be a pleasing shot in the arm to have one of South Africa's premier big race riders commit to African Night Sky for the Cape season. "It's nice being able to have his regular pilot. Bernard rides him out to the beach regularly and they've formed a bond. He has done a lot of work with him and he has settled nicely with him, which is important. I think Bernard showed his faith when he jumped off Marinaresco, who at WFA terms is one of the horses to beat in the Met – and offered to ride African Night Sky. We didn't put any pressure on him. We are good friends with Brynn and Marsh, so the decision came entirely from Bernard, but we were really pleased."
While their main target is the 2018 Met, the yard is not discounting a strong Queen's Plate effort. "The Queen's Plate is going to be tough. There's a lot of speed and African Night Sky is probably better over 10 furlongs as opposed to 8, but he'll be an exciting runner in the Queen's Plate and is definitely not out of it."
What makes the Queen's Plate so special?  "It's the greatest WFA mile in the country. Given the distance, the conditions, plus having it run over Kenilworth's long run in, ensures that it's almost always won by the best horse.  To run a mile, you need speed and a bit of stamina and it's a distance that sprinters can get on class and stayers can also get, so it's ideal for testing the ability of a horse and if you look at the history of the race, it's almost always won by a champion. For me, it's the best indicator in the country of a horse's ability."
History repeating?
The record books reflect that Pocket Power, previously the only horse to win all three legs of the Cape Winter Series, not only went on to win the Met – three times – but also the Vodacom Durban July as well as an unprecedented four L'Ormarins Queen's Plates.
While winning the Winter Series doesn't necessarily mark African Night Sky out as the next Pocket Power, it does make him a bit special and it is a sentiment shared by his jockey. Asked for his opinion on the horse after his Winter Derby win, Bernard said, "There's a lot of hype about him. He's got ability and will definitely be in the features next season. The way he won, and the way he progressed through those three races is as impressive as it gets. Normal horses don't do that. He's way above average."
‹ Previous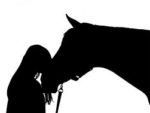 Fundraiser Breaks Records