The popular presence of the Choice Carriers crew that has served Cape Racing with reliability over many years will be no more from 1 December 2017.
An accomplished horseman, Peter Choice, together with his staff, has ferried runners to Kenilworth and Durbanville for many years and the news that his contract has come to an end is a shock for many local racing folk.
Suskia Trading has been appointed with effect from 1 December to manage the transportation of horses to and from races and gallops.
‹ Previous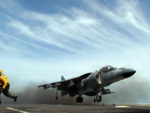 How Things Fly