Recently returned to the saddle, multiple champion jockey Mark Khan enjoyed a unique opportunity last Saturday of becoming the first jockey to both ride and own a winner of the Charity Mile.
Currently out of action with a knee injury, Khan was aboard the 2006 winner Soft Landing for Geoff Woodruff and owns a share in the A P Arrow gelding Top Shot , who will be saddled by Gary Alexander. The 6yo is something of a longshot but carries a handy galloping weight in the hands of Marco Van Rensburg,
The Charity Mile, formerly the November Handicap, traces back to 1963 when it was run as the Lion Export Stakes at Germiston Racecourse – subsequently renamed Gosforth Park and closed as a racing venue in 2001. In 1971 it was run as the Germiston December Handicap, but since then has taken place in November with a traditional slot since 1999 being the first Saturday of the month.
The richest 1600m handicap in South Africa, the list of past winners boasts many famous horses including David Payne's Great Sun (1978), the great Foveros (1981), champion Wolf Power (1982 and 1983), the top racemare and dam of Highlands champion Jallad, Petrava (1985), Jungle Rock (1986), Senor Santa's match stakes conqueror Northern Princess (1989) and NHA Chairman Ken Truter's powerful galloper Glamour Boy, who won in 2000.
The race's association with charity goes back to 2006, when Phumelela launched the concept of a feature linked to charity.
The Charity Mile is off at 16h45 – watch it live on Tellytrack, Dstv 239.
Does the list below evoke special memories? Comment and tell us which one stands out for you.
Past winners:
  16/11/1968    Bill Bailey
  15/11/1969    Floretus
  21/11/1970    Gold Mohur
  01/11/1972    Davy Jones
  01/11/1973    High Jinks
  01/11/1974    Foreign Agent
  20/11/1976    Lampoon
  19/11/1977    Deep Magic
  04/11/1978    Great Sun
  01/11/1979    Welcome Boy
  01/11/1980    Lagin
  07/11/1981    Foveros
  06/11/1982    Wolf Power
  01/11/1983    Wolf Power
  03/11/1984    Rain Forest
  05/11/1985    Petrava
  25/10/1986    Jungle Rock
  07/11/1987    Cup Holder
  05/11/1988    Mill Hill
  04/11/1989    Northern Princess
  03/11/1990    Kick The Habit
  02/11/1991    Jungle Sands
  07/11/1992    Unaware
  08/11/1993    Please Be True
  05/11/1994    Quick Wit
  04/11/1995    Golden Globe
  02/11/1996    Secretary General
  01/11/1997    Fov's Fancy
  13/11/1998    Smart Money
  06/11/1999    Clifton King
  04/11/2000    Glamour Boy
  03/11/2001    Taupo Retreat
  02/11/2002    Grand Format
  01/11/2003    Duchess Daba
  06/11/2004    Swartland
  05/11/2005    Jamaica
  04/11/2006    Soft Landing
  03/11/2007    Our Giant
  01/11/2008    Likeithot
  07/11/2009    Seattle Ice
  06/11/2010    Alderry
  05/11/2011    Pierre Jourdan
  03/11/2012    Mujaarib
  02/11/2013    Royal Zulu Warrior
  01/11/2014    Bezanova
  31/10/2015    Bouclette Top
  05/11/2016    New Predator
‹ Previous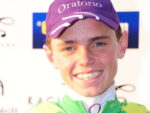 Callan Will Be Back In Saddle Soon