The National Horseracing Authority recently announced  the initiative of Fractional Ownership.
A Fractional Owner is a person who desires to be a racehorse owner but does not necessarily want to register their own colours.
This owner is a Shareholder in a Company that already has registered Company Colours with the NHA.  The Company holds the colours, authorities to act and voting rights.  Fractional Owners have their names printed in the race card and will be permitted into the parade ring on race days.
The benefits of being a Fractional Owner are that you enjoy the sport of Horseracing as an Owner, without having to complete the paperwork at a fraction of the cost.
The main differences between being a Colour Holder & Fractional Ownership are:
INDIVIDUAL, PARTNERSHIP, COMPANY/TRUST –
Has colours registered.
Must have an Authority to Act to Trainer.
Holds voting rights with the NHA.
Entitled to sign all documents pertaining to the racing of the horse/s.
FRACTIONAL OWNERS (registered under a Company with colours)
Not entitled to be a Colour Holder.
Does not need an Authority to Act.
Does not have voting rights.
Not entitled to sign Changes of Ownership, or Authority to Act, or cancel such Authority to Act.
Please contact Leigh Bockel on [email protected]  or 011 6839283 for more details.
‹ Previous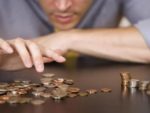 What Future The Small Trainer?