Monday 6 November found Michael Azzie a happy, but most of all relieved man, following Hat Puntano's stunning performance in the Gr2 Peermont Emperor's Palace Charity Mile.
The Argentinian-bred, known as Pedro back home, comes with a scintillating pedigree, an exciting racing record, and has the looks to match.
Coal black, he is by Hat Trick out of the Bernstein mare Stormy Pursuer. He had four starts in Argentina, winning his 7 furlong debut at San Isidro by 16 lengths, followed by a win in the one mile Gr1 Gran Criterium. His final start was the Gr1 Argentine 2000 Guineas, which he won with contemptuous ease by five lengths.
In true Latin style there is drama and pathos in the journey that brought him to South Africa. Purchased on behalf of the controversial Adriaan van Vuuren, things went awry shortly after the horse landed in South Africa last November. The Van Vuuren saga was a heart-breaking, pressured time for all involved. For some tense months the future of ownership was shrouded in a pall of uncertainty. Still, a horse of Hat Puntano's quality was not going to be left in the lurch for long. He found his way to Drakenstein Stud's Gaynor Rupert, in a partnership with Mr Jaime and Mrs Mariza Vilela.
Things were looking up. Or so it seemed.
The colt caused a stir when his name appeared among the entries for the 2017 Vodacom Durban July, with a Merit Rating of 113. Not for the first time, trainer Azzie found himself faced with a promising 3yo lumping a welterweight. After careful consideration, it was decided to save the colt for another day.
Hat Puntano made his eagerly awaited South African debut on 16 September in a 1450m Pinnacle Plate at Turffontein, with Piere Strydom in the saddle. From a wide draw, Piere had to bustle the race favourite to get him into contention. Racing 3-wide most of the way, Hat Puntano wasn't at all comfortable on the Highveld turf and in the end wasn't persevered with. He'd also cast a shoe.
The colt had been working well at home, be it that the team were struggling with a few of his idiosyncrasies. "He's a bit of a funny horse," explains Azzie. "He likes to lead on the 'wrong' leg because he's used to racing on left handed tracks. The jockeys here were trying to force him to lead on the other leg. He's a very wilful horse and if he doesn't want to do something, he won't. He started holding the bit on one side and then that became a habit. Then he started leaning on the rails and it was getting out of hand. He was working with his mouth wide open. Everyone kept telling us to put him in a drop noseband or a flash to keep his mouth shut."
The Eureka moment came one night, when Michael saw a tv-insert on South African 'bitting' specialist Bomber Nel. "I heard him speaking about bits and jaws, and that he was loathe to tie mouths closed. A few days later we were driving to the Summerhill sale in KZN. That morning Hat Puntano had galloped and he'd galloped well. I was pretty excited and thought we might have a chance for the Charity Mile, but I was still worried about his mouth. Bomber lives nearby in Maritzburg and I knew him from way back, so I thought I'd give him a call."
Azzie made the call and Bomber promised to supply him with some options to try. "I said I'm at the sales, would it be possible to pick you up the day after and you can drive home with me. While we're driving we can bounce some ideas around and I can tell you about the horse."
To cut a long story short, Bomber designed a new bit for Hat Puntano. When they tried it out on the gallops he worked as straight as an arrow.
Confident that the bitting problem was now solved, Mike wanted a new jockey. One who wasn't tainted by the previous misconceptions about the horse. The choice fell on Drakenstein's retained rider Grant van Niekerk, who flew up a few days before the race to get to know the horse. "It all went very well and Grant was happy. I said to him 'Now all I want you to do is when you go into the jockey room, stick cotton wool in your ears and don't listen to what anyone says about the horse. Ride him the way you rode this morning.' And we got the result we did," he beams.
Hat Puntano looked completely back to himself in the Charity Mile. Giving weight all round, Grant allowed him to settle before guiding him into a ground-saving position on the rail. Coming off the false rail, Grant dove for the shortest route home, gave his mount a quick breather, and then pulled the trigger at the 400m mark. The colt got a few bumps from New Predator, recomposed himself, and then showed the electric turn of foot everyone had been hoping for. He won by almost a length.
There aren't many true black Thoroughbreds in the world, and Hat Puntano inherited his glorious coat from his famous grandsire, Sunday Silence. Mike is well known for turning his horses out to perfection but even by his standards, he was impressed with his horse on Saturday. "His coat was shining so much, he looked blue-black. People were actually following him around the parade ring to get a better look. Everyone was asking, 'My God, where did you get this horse?'
"Looking back, skipping the Durban season was the best thing in the world we could have done. He's had time to find himself, to tell us when he was ready, and I've got to thank Drakenstein for their patience. Now for the Queen's Plate!"
Bomber Nel
While there was huge excitement at the yard and in the winner's enclosure, there was plenty of noise emanating from the Nel household in Pietermaritzburg on Saturday. Chatting from his workshop, Bomber explained his part in the story.
"Mike and I go back a long way. He has immaculate stables and anytime you walk in, it's always clean and tidy. The other wonderful thing is that as you walk down the passage, all the horses come forward to you, which tells you how they're treated. Mike's always had a very good show."
"The issue," explains Bomber, "is pretty common and it's something I've seen all over the world now, even in Warmbloods. They've got a small bottom jaw, a big tongue and a low palate, making correct bitting quite difficult. By nature a horse is an animal of flight. When they start leaning and pulling away from the rider, everyone is inclined to go stronger, when in fact, they're running away from discomfort."
Asked what his impressions were of the colt, he says, "I walked in and said 'wow'. He's a majestic animal. Not as big as you would have thought, but he's perfect in every way. He's got a beautiful eye and a nice neck on him."
"Once I'd examined the horse, it verified my beliefs, so I made a bit for him which gives tongue relief. The other common mistake," he notes, "is bitting too big. On a horse like that, you'd be using a 125cm or 5 inch, where I had to give him a 115 or 4'5 inch. So we made that up for him."
"He's an entire, and when I first walked in, he was a bit aggressive. Once we got him to settle, we put the bit on a bridle, took the reins away and let him sort it out himself. It was quite amazing. It was like you'd waved a wand."
"And our dreams came true! I never have much to do with racing, but I thought I'd better put some money on him on Saturday. It was so exciting. He had this slow start and then ploughed his way through. I don't know how trainers and owners can handle this. I was watching one race and wow, it's exciting."
"This business started out as a hobby. I last saw Mike 15 or 16 years ago. I was still quite new then, but I helped him and Mike de Kock as well as the Bass's in Cape Town. Then there was a long gap and now I'm back. I've always said there's a lot I can do for the racing world. A horse's balance is in its head. Watch them coming out of the stalls – that's the most important part. You've got to get them out so that they can start striding and you've got to get the horse to relax its head. Once that's done it will give of its best."
Asked for his views of the equipment racing uses, he says, "There are lots of things I don't approve of, like tongue ties. There are bits that will solve that. As I say, how far can you get a sprinter or even a long distance runner to go without swallowing? By tying their tongue down, a horse can't swallow. And the only reason they resist is from using a bit that puts pressure on the tongue. So many horses now have this problem.
I don't even have to know what is in a horse's mouth. I can see from its action and can narrow it down to within about 80%."
With racing people being quite resistant to change, does he see much interest in his work? "Willingness is the key word. Mike is very forward thinking. Often when people come to me, they say they can't afford a whole lot of different bits and then I have to wonder, why are they in the game? All my bits are hand-made, so they are more expensive than average. Think of it as driving a Formula One car without the right tyres – it doesn't work.
Mike de Kock once said to me 'At my level there is 2% difference between walking to the winner's enclosure or walking back to the stable. If I can get ½ % from feed, another ½% from training, ½% from the vet, dentist and physio then if you give me your ½%, I've got 2%."
"In his yard, each horse has its work bridle and its own racing bridle. That's the way it's got to be. Is your horse there to win or run in the bunch? That's the question. If you want to win, you've got to do it the right way," he emphasises.
"I'm very excited for Mike and the owners. I've assured them I know I can do better. We were lucky enough to come up with the goods on Saturday, but now I've got to take it one or two steps forward. I assure you, next time he'll improve another few lengths. The secret is that you've got to identify where a horse will accept pressure and where it won't. He wants very little pressure, so I've been working on a new bit which will remove even more pressure. Then we'll see the best of him.
Bomber is so excited about the prospect of helping Hat Puntano that he has taken Mike Azzie on as his racing ambassador. "I will work with him and provide him new designs free of charge. We've seen this horse run. Now I want to see him fly."
‹ Previous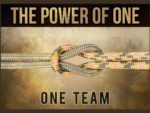 Banned Substance – Storey Suspended