I decided after an absence of ten years to visit Turffontein on Saturday to support Charity Mile Day. It had been a while since I last attended a live race meeting, so was inquisitive to see the changes over time – good or bad – writes James Darmody in the SP Mailbag.

It was very hot and I parked and grabbed a bottle of water and headed for the stands.
When I arrived at the security gate, I was stopped by the security guard and was told that I was not allowed to take my water in. After trying to explain that it was only water – a human right , the security guard was having none of it and insisted I leave the bottle at the gate.
Not one to enjoy confrontation, I agreed and left the bottle with him and entered the course. Not a good start for me, before I had even had my first bet!
After the first, I decided to find something to eat on the ground floor food -court. I found four food kiosks  and after a look at the menus, and not really being a Chip or Kota man (Bunny Chips and Bread or Bunny Chow ), I decided a toasted cheese would be a better choice.

While waiting for my toasted sandwich, I watched as it was been made. The kiosk was untidy, dirty and would fail any health inspection in my opinion – so I started to get concerned about my own health. Taking it with long fingers, I ordered a water and went back to my seat. The sandwich was not bad , but I could not get from where it came from out of my head, so gave it a miss just in case.
On to the feature races, it was enjoyable to see the parade ring full. However I did not recongnize too many Owners . There seemed to be a rent a crowd  – but after a while I realised that they were mostly It's A Rush invited guests being shown around . Many were greeted with an It's A Rush umbrella to protect them from the hot sun. Many photos taken with a pose here and a pose there – all trying to get a shot with the jockeys and trainers . The trainers and jockeys obliged with dignity and were great ambassadors.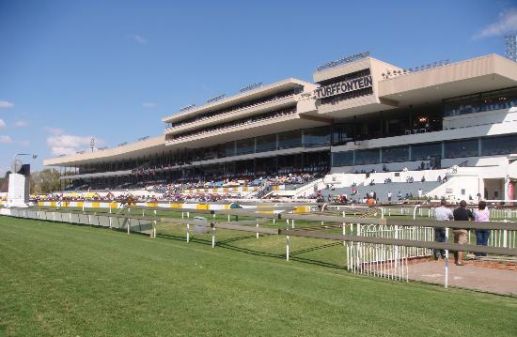 After the last race and some great racing, I returned to my car . When driving home I summarized my day. Besides making a few rand on my bets, I left feeling that racing has definitely  changed since I last attended. It still seems to be a very elite experience. If you are not an invited guest sitting in one of the air conditioned rooms , then it is tough to really enjoy the day as an Average Joe.
The food on offer was way below par, the tote facilities had not changed much over time and there was no free wi-fi available –  although there were secured points, but passwords were required. The toilet facilities were suffice – however should that toasted cheese have kicked in, I would have been in serious trouble!
I doubt any of the powers that be have ever bothered to check on the Average Joe and how they are doing – but rather looked after the big spenders that would never return – unless they were invited.
There is plenty of room for improvement when it comes to looking after the Public.
We can bring god to the races. Although Mr Bolt is not a bad choice, celebrities that will not improve crowd attendance unless we  have a serious look at the small things .
My ratings: Race Course – 6/10; Food 2/10; Horse Performance – 9/10 .
Will I be back soon? I am not sure – there is nothing like the comfort of my lounge .
Ed – a copy has been sent to Phumelela and the Racing Association. If a response is received, it will be published.
‹ Previous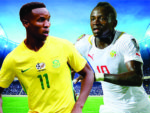 A Cagey Affair