Is the environment for small trainers in South Africa becoming increasingly inhospitable?
"It always has been tough," said one, speaking on condition of anonymity, "But of late, it's been a real struggle."

Andrew Harrison writes that small trainers barely making a living; 'Battlers' in racing parlance, are nothing new but many believe that of late, the disparity between the big, powerful stables has grown to a point where the economic stability of the industry as a whole is being affected. Dwindling attendances, fewer horses, shrinking revenues, stakes not keeping up with costs and the same collection of owners and trainers winning everything from Maidens to Gr1.
So what role does the small trainer play in the greater health of the industry? Is it healthy for the big yards and the same owners to go against each other race after race? Is it about the sport or turnover in a small pond?
The costs of running a yard are pretty much the same for a big yard as a small yard, but as in most businesses, it's a case of economy of scale. Running a training operation is expensive. Feed and employment are the two major contributors to costs but there are a myriad of hidden expenses that the average owner is unaware of.
As Ashburton-based Gary Rich put it; "Running a yard is very expensive but doable if managed correctly," quickly adding, "but owners need to pay on time."

"There are no short cuts if you expect results. It costs a certain amount to train and maintain a horse properly not matter if you are a big yard or a small yard," he said.
The difference here is that the bigger yards tend to attract the more well-heeled clients and consequently have access to a better class of horse so obviously they will get better results on the racetrack.
In KwaZulu-Natal, the bigger yards are restricted to barns of 100 given the limited space at the two training centres, Summerveld and Ashburton, and with out-of-province trainers clamouring for satellite yards, the less successful and smaller yards are struggling to hold onto what they already have.

Restricting barn sizes, reasoning goes, will lead to horses being distributed more evenly among trainers, including smaller ones, leading to bolstered field sizes and a more appealing product for gamblers.
In the distant past in KZN, boxes were restricted to around 60 and was a kind of filter where the big yards would get the best clients and horses and other owners would have to seek out the smaller, and often lower-profile, trainers.
The flip side of this coin are concerns about the free market. How much involvement should the industry have in artificially shaping the size of a trainer's business?
A sore point for trainers, big and small, is that stakes have not kept up with industry costs. But as one pointed out, trainers should not have to rely on stakes to keep them going. Training fees alone should be enough to keep a yard financially viable and any money earned from stakes a bonus.
Yes, stakes are important as they are the incentive and reward that keep owners interested and a bonus for the yard but owners should be well aware that they are not a silver bullet in racehorse ownership given that most horses seldom recoup training fees or purchase costs.
Also damaging are the 'deals' being done with owners by struggling and often desperate trainers to stay in the game.
A standard ploy is reduced training fees but a bigger split of the stakes cheque.
The trap here is that if the horse does not earn, the trainer is hard-pressed to provide the necessary care to produce a healthy and fit racehorse so the chances of it earning any stakes are much reduced.
However, new owners could also be better educated on the more nuanced benefits that small trainers can afford their horses, like the individual care and attention that larger operations aren't always able to provide.
There seems to be something alluring about 'super' trainers. Yes, they have worked hard to get to where they are so one should not begrudge them, but there are many smaller yards with the same expertise, just a lower profile.

Egos appear to be the over-riding factor here because the bigger, more successful yards generally charge above the norm for their services. But if it is results and best returns a small prospective owner is looking for rather than an ego boost, they should do their homework on the smaller yards.
Each small trainer, and big, I spoke to put a different emphasis on what they considered their greatest obstacle to running a successful stable but all agreed on one particular bane of their working existence: finding and maintaining quality help.
"It's so hard to find good grooms and staff nowadays," said one.
As fewer people grow up around animals and around livestock in particular standards of horsemanship have fallen among the new recruits headed into the industry.
"They used to be kind of ready-made, that's not the case now. Today's younger generation are not interested in working as grooms and the older generation work as grooms as a financial necessity rather than for any job satisfaction."
"It's a constant, constant struggle."

Despite dwindling numbers, new trainers are still entering the sport even though the toughest aspect of building up a new stable is the month-to-month expenses that leave them counting out expenditures down to the very last rand. There's an onslaught of bills from every direction, from feed bills, stable rent, salaries, equipment, vet's bills – the list is endless.
But in spite of all the trials and tribulations it is a way of life ingrained in most trainers.
"I never thought about doing anything else in life," said one.
"I started out with my father who was a trainer and have been in the industry the whole time," he said. "I guess when I started out, I never thought about doing anything else in life."
And, not surprisingly, there's a tangible sense of grit and determination among those scraping together a living near the bottom of the sport's food chain.
The "corporatization" of the industry, with greater emphasis placed on things like return on investment, and public branding, means that smaller trainers must look to the larger outfits to identify and mirror as best they can what they do that works.
"Things are changing," said Rich. "You've got to change your business model and create value for the client."
All of which is geared around that one thing that unites all trainers, large and small:  the horse and discovering that twinkling diamond in the rough.
"We're just waiting for the big horse to come along," he said. "At the end of the day, I wouldn't have chosen to do anything different with my life."
Without the 'battlers' the sport would be so much the poorer.
Originally published in Parade
‹ Previous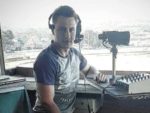 Bailey Beetles In