Although one doesn't need to wait till the end of the year to review and take stock, it's as good a time as any.
January
Greyville's New Year's Day card was delayed while the burnt patch caused by a leaky lawnmower was covered up. Flamingo Park went one better, having to call off a meeting after someone forgot to book the transport bus. Paul Gadsby got in hot water over his groom kicking a horse on camera, Ken Truter became Chairman of the NHA and despite no word on sectional timing, Vaal Stipe reports listed 'devices' being tested. L'Ormarins' first two day festival got off to a good start and Legal Eagle won a second Queen's Plate, but there was acrimony on social media following a below par run from Abashiri.
The Kieswetter family bought Highlands and won the inaugural R5 million Sun Met with Whisky Baron – and his trophy. There was a Big Bang over late scratchings for the $500,000 CTS Sales races, Candice Robinson celebrated her first Gr1 with Nightingale and Frankie Dettori delivered the Cape Derby on Edict Of Nantes. Aldo Domeyer rode 6 winners at Kenilworth and Ormond Ferraris celebrated his 2500th career win in the London News Stakes. We sadly lost PE stalwart, Peter Fenix.
February
Corrie Lensley saddled 6 winners at Kimberley, Gavin Lerena notched career win 1500 on Brazuca while commentary box newcomer, Brandon Bailey, called them home with aplomb. Abashiri was sold to the Cornerstone Trust, Adriaan van Vuuren in trouble with Trudon, that pesky stakes agreement raised its head with the RA saying they govern stake money and the NHA failed to cover itself in glory over the cobalt saga. Colin Scott lost his battle with cancer and the winds of change blew hard at Summerhill.
March
Mike de Kock scored his 3000th career win with Janoobi in the Gauteng Guineas, Tara Laing saddled the first 3 past the EC Sprint post and Snaith Racing found President Trump a handful. Highlands sponsored the Cape Winter Series and the Empress Club Stakes moved from 15 to 22 April to accommodate HSH Princess Charlene.
Larry Wainstein told the Sporting Post to get stuffed and Brian Burnard launched a new Gold Circle Owners body. A return to the refurbed Vaal Classic track degenerated into farce and the meeting was abandoned after the 4th race. The NHA disposed of Western Cape stipe Tarquin Norval, investigating officer Steve Naude and handicapper Ken Nicol and March ended tragically with Adriaan van Vuuren found dead in his hotel room.
April
Classic Day became 'Tarry Day' when Sean won 7 of the day's 12 race card. Corrie Lensley saddled another 6 card of winners at Kimberley and SA's most expensive sales yearling, Silver Coin, provided a small ROI by winning on debut. Backworth dispersed, Amanda Carey left CTS and Ricky De Nobrega stepped down as WC racing photographer.
Administrative penny-pinching saw only 3 Stipes on duty at Scottsville, leaving Anton Marcus to lodge an objection in a race review. There was more bungling at Greyville with an incorrectly placed false rail and two horses having to be scratched. Phum's interim results reflected that racing is running at an increasing loss.
May
The NYS saw a new record as Varsfontein's Var filly sold to Form Bloodstock for R5 million. Champions Day delivered a 3-way finish in the R4 million Premier's Champion's Challenge and a Gr1 treble for Callan Murray. Argentinian 'mystery horse', Hat Puntano, is supplemented for the July (but scratches later) and dual Summer Cup hero Master Sabina moves from Woodruff to Snaith Racing. Aldo Domeyer rode another card of 6 winners including the Nursery double on Magical Wonderland and Dutch Philip – both for Candice Robinson, both by What A Winter.
Saffa's shone abroad as Gavin Lerena won at Newmarket, Callan Murray won in Hong Kong, Smart Call finished 3rd in the Gr2 Middleton Stakes and Straight Shooter (Frankel) won for Mayfair Speculators at Saint-Cloud. Mpho Ramafalo resigned from the Phumelela Board, the TBA appointed Lee Scribante as the new Chairman and Catherine Hartley as the new CEO and the Graded Races Committee downgraded several races to comply with the Asian Pattern Committee. Planning approval for a large-scale development for Kenilworth racecourse took locals by surprise, fire decimated the Lanzerac Hotel and the breeding fraternity lost Sue Winter.
June
African Night Sky made history as the second horse to win the Cape Winter Series and Bernard Fayd'herbe as the only jockey to have won it – twice. There was progress with exports as Alan Guthrie's RT PCR was validated by the OIE, a fire at the NHA destroyed lab equipment and the Equus panel cancelled the media award. The public gallops ended Elusive Silva's July hopes giving Candice Robinson's Horizon a starting berth. Ascot Stud enjoyed a red letter day at Fairview, breeding 6 winners on a day.
On the international front, Douglas Macarthur contested the Epsom Derby in the Mayfair silks, Same Jurisdiction ran 2nd at Leicester and Smart Call finished 4th in the Gr2 Duke of Cambridge Stakes at Ascot. Apprentice Mpumelelo Mjoka won the Longines Future Racing Stars at Chantilly and Tony Millard, Callan Murray and Horse Of Fortune won the G3 Premier Plate in HK. 'Catamaran-gate' landed Muzi Yeni, Brandon Lerena, Raymond Danielson and Justin Vermaak on the wrong side of the Mauritian racing authorities for socialising with a bookmaker. With the jockeys detained, Weichong Marwing inherited Yeni's July ride on Ten Gun Salute.
July
Candice Robinson became the first lady trainer to win the July with Marinaresco, while Bernard Fayd'herbe added to the magic by winning in a pair of Pocket Power's old silks. Sean Tarry won all three features on the 15 July Greyville card, smashing his record for wins in a season. A few days later, owner Roy Moodley won 5 races on the Greyville card.
It was another bad month for the Operators as Phumeza jumped from the wrong gate at Kenilworth, there were phantom starting stall – and false start siren – operators at the Vaal and trainers had trouble identifying horses, presenting incorrect runners in PE and Kimberley. Phumelela banned the SP from TAB outlets, the RA offered R50 million Phum shares to members at a discount and Captain Al died following complications from laminitis surgery. At the inaugural two-day Gold Cup festival, Brett Crawford saddled a Champions Cup exacta with Sail South and Captain America, Hermoso Mundo won the Gold Cup for Weiho and Weichong Marwing, while Royal Badge didn't see the end of the race. Zimbabwe closed their TBA and former trainer Albie Going passed away.
August
The Mauritian saga dragged on, CTS restructured its sales programme and Brian Finch resigned from the Phumelela board. Dennis Drier's Sommerlied set a new track record over Scottsville's 1000m straight and David Nieuwenhuizen saddled the first four past the post at Turffontein on Sunday, 6 August. The Equus Awards crowned Anthony Delpech Champion Jockey for the third time and Lyle Hewitson was Champion Apprentice by a landslide. Sean Tarry was Champion Trainer for the third year in a row, Mayfair Speculators were Champion Owners for the 9th consecutive year, Klawervlei were champion Breeders and Silvano Champion sire. German authorities launched an investigation into Steinhoff and there was shock as Alec Forbes died suddenly of pneumonia.
September
Dennis Drier celebrated his birthday with 5 winners at Scottsville on 17 September, the Grand Heritage was won by Gavin Lerena for the second year running, this time aboard Forest Fox for the Paul Peter yard and the international racing community mourned the passing of Penny Chenery. Gold Circle announced the introduction of barrier trials and with the refurb complete, racing returned to Durbanville on 23 September, with the day's feature, the Settler's Trophy, won by Wesley Marwing on Bill Prestage's Red Peril.
October
October saw the destruction of Kenilworth's blue gums. With the WC transport contract in administrative limbo, the traditionally wonderful Fillies Championship day was conducted sans sponsor and was awful. At least the racing was good, with Tap O'Noth winning the Cape Classic and Snowdance the Fillies Championship. The Met conditions changed to WFA and Roy Moodley's Run Rhino Run caused an internet sensation with a runaway victory at Greyville. The Greyville gremlins were at it again when one runner's starting gate did not open and the other was dispatched without a rider. The balance of the field didn't respond to the false start signal and completed the race, but the result was declared null and void.
November
November's Charity Mile was won by Drakenstein Stud's Argentinian import, Hat Puntano and his new bit, KZN's first barrier trial was won by Alldressedup and there were handbags at dawn over Pietro Mascagni's Merit Rating. Lanzerac's Ready To Run Stakes presented by CTS was won by Miss Katalin – with the Lanzerac hospitality tent placed squarely over the site of the former blue gums.
EC Stipe Mike Jones retired, Summer Cup day rained out, causing a Tote meltdown. After a quiet start to the new season, Tarry won the rescheduled race the following day with Liege, quipping, 'If you can't be good all the time, be good at the right time!' Caffeine positives had the NHA in a stew, Kenilworth Racing finally got round to concluding the transport contract with 'new' supplier, Suskia Trading and the local racing calendar was rearranged to suit France. The Jet Master Stakes were cancelled with no explanation and Robbie Fradd clocked 6 winners at the Gold Coast.
December
There was wonderful racing, but pitiful attendance for the Cape Fillies Guineas won by Snowdance, while Snaith Racing saddled 5 winners on the day's card. Denis Schwarz became the third apprentice to ride the Jackpot. On the back of alleged accounting irregularities, Markus Jooste resigned from Steinhoff, Phumelela, Kenilworth Racing and CTS in short order and Cape feature hopes Legal Eagle, Edict Of Nantes and Deo Juvente were swiftly sold. Bernard Kantor replaced Peter Malungani as Chairman of Phumelela, Jallad died at Highlands and Tap O'Noth won the 2017 Cape Guineas for Vaughan Marshall. James Goodman handed in his license and Richard Fourie book-ended the year with 5 wins at Kenilworth.
What to make of it all
My first (now ex) husband and I used to cycle to work together in London. He would frequently change the route, making me wholly dependent on him navigating us from A to B. I eventually learnt that people who deliberately keep you in the dark, usually do so with ill intent. It was a hard lesson, but one that ultimately taught me to make healthier choices.
2017 seems to have been the year of 'Men Behaving Badly'. We had the Van Vuuren saga, State Capture, the Trump Presidency and Harvey Weinstein, 'catamaran-gate' and the Mayfair implosion. However, we've also seen the power of positive action in #MeToo, Black Monday, Jacques Pauw and the fall of Mugabe and Zuma.
2017 – stick a fork in me, I'm done. Here's to healthier choices in 2018.
‹ Previous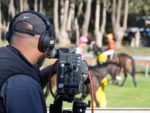 Slow Start To 2018