Robbie Fradd and Ricky Maingard dominated proceedings and were crowned champions at the end of the Air Mauritius & Attitude International weekend held at the Champ de Mars on Saturday and Sunday.
Sitting in 6th place heading into Sunday's meeting, Robbie Fradd came out on top in the Jockeys' competition, winning with 39 points. Brazil's Elione Chaves finished runner-up with 38 points, while France's Maxime Guyon had to settle for 3rd with 33 points.
In the Trainers' competition, Ricky Maingard was crowned champion with 39 points. With three wins and a 4th place finish, he jumped all the way from 7th to 1st, ahead of Preetam Daby, who finished runner-up with 35 points. It is worth noting that these two trainers saddled the winners of the two feature races respectively.
Imperial Dancer's win in the final race meant that Simon Jones finished on the podium with 26 points, 2 ahead of Ramapatee Gujadhur, who was awarded the Trophée Sir Robert & Lady Maria Farquhar for 2017, largely to winning all four classic races.
Final Jockeys' standings
Robbie Fradd (South Africa) – 39 points
Elione Chaves (Brazil) – 38 points
Maxime Guyon (France) – 33 points
Craig Zackey (South Africa) – 32 points
Matthew Chadwick (Hong Kong) – 18 points
Hayley Turner O.B.E (England) – 18 points
Pierre Charles Boudot (France) – 17 points
Swapneel Rama (Mauritius) – 14 points
Imran Chisty (India) – 10 points
Jeff Lloyd (Australia) – 9 points
Mickael Barzalona (France) – 4 points
Luke Nolen (Australia) – 0 points
Final Trainers' standings
Ricky Maingard – 39 points
Preetam Daby – 35 points
Simon Jones – 26 points
Ramapatee Gujadhur – 24 points
Shirish Narang – 23 points
Chitranjan Ramdin – 22 points
Vincent Allet – 20 points
Alain Perdrau – 18 points
Gilbert Rousset – 17 points
Rameshwar Gujadhur – 12 points
Amar Sewdyal – 7 points
Shyam Hurchund – 6 points
Jean-Michel Henry – 4 points
Patrick Merven – 3 points
‹ Previous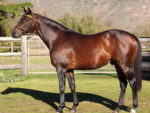 Farewell To Lateral