Edict Of Nantes is to miss both the L'Ormarins Queen's Plate and the Sun Met unless there is a hitch in the payment from his Hong Kong-based purchasers – and that seems unlikely, writes Michael Clower.
Brett Crawford, asked when the horse is to go into quarantine, said earlier this week: "I have heard nothing but normally the plane taking horses to Hong Kong doesn't leave until after the Met. However my understanding is that once this horse has been paid for he won't be running in South Africa again and the money is due to be paid this week."
The colt won the Cape Derby and Daily News in the colours of Markus Jooste's Mayfair Speculators and unconfirmed website reports put the price at just under R10 million. He is expected to join Tony Millard.
Edict Of Nantes was originally second favourite for both the Queen's Plate and the Met but World Sports Betting, who took him out of its prices for Saturday week's race, are now not quoting him for the Met either. Betting World has yet to price up the Queen's Plate and has suspended its Met market since well before Christmas. (Ed – this was per 28 December 2017)
The sale is tough on Crawford as it is the second time in three seasons that he has had his best horse taken away. With Futura it was because the owners fell out.
But the in-form Philippi trainer is already planning a trip to Dubai to map out and manage a Carnival campaign for last season's Met winner Whisky Baron.
He said: "The horse is now going to start prepping and we will soon put him back on the grass. I go out there on the Monday after the Queen's Plate and, when I see how he is, I will sit down and work out a programme. There are two races for him in March, the Jebel Ali and a race on World Cup night if he proves good enough. I will also try and find a race for him to start off in before March."
-www.goldcircle.co.za
‹ Previous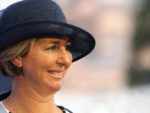 Cape Boycott – What Boycott?