The liquidation hearing of the Markus Jooste-owned Mayfair Speculators was postponed to next year, after Judge Siraj Desai ruled in the Cape High Court that the matter needs a full hearing, as it has far-reaching implications.
Earlier this week, Jooste relinquished his racing silks and resigned as a member of the National Horseracing Authority. The move was met with some suggestions of tokenism and cynicism as the majority of his horses run under the banner of the company.
The question of whether the sale of the Mayfair Speculators horses-in-training would continue and if trainers would continue to be paid remains unanswered. It would make every sense to allow the company to continue trading but that obviously requires cash resources. The judgement makes reference to the opening of a second 'operating expenses' bank account, which will be closely monitored by ABSA and a weekly budget/cash-flow is required to be submitted to the bank.
Our enquiries have not been responded to in this regard.
In court papers on Friday supporting the liquidation application, Moneyweb reports that Absa accuses Jooste and Stefan Potgieter, his son-in-law and currently the sole director of Mayfair Speculators, of 'naked fraud' following representations made to Investec and the transfer of assets from Mayfair Speculators to its holding company.
The court papers suggest that Mayfair Speculators owes three banks more than R1.2 billion. Absa claims R226 million, whilst Investec and Sanlam are owed R250 million and R800 million respectively.
These loans were secured by Mayfair Speculators' holding of Steinhoff shares. The banks have now called up these loans after Steinhoff's shares fell from around R60 to less than R5 in recent weeks, following one of the largest ever corporate scandals in South Africa.
Judge Desai said during the hearing that the matter is of "great importance" for several parties and postponed the matter to 8 February. The Sun Met will be run on 27 January.
In an explosive affidavit dated December 17, Absa manager Hester van Niekerk alleges that Jooste concluded several finance transactions prior to Steinhoff's board announcement on December 6. She says Jooste must have known at that stage that there were financial irregularities in Steinhoff and that this would negatively affect the share price.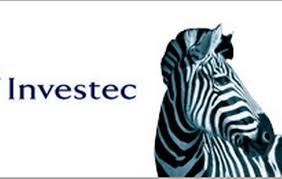 She says Mayfair Speculators, represented by Potgieter, with the backing of Jooste, "induced Investec at the end of November to advance a further amount of R93 509 000 as recorded by Investec (in its application), both Potgieter and Jooste must have known, when Speculators applied for and received the further advance from Investec, that the collapse in the Steinhoff share price was imminent. They intentionally failed to disclose these facts to Investec."
Elsewhere in the affidavit, she says: "There can also be little doubt that the conduct of Potgieter and Jooste in inducing Investec to advance a further amount of approximately R95 million to Speculators on 29 November 2017 was also nothing less than naked fraud. It constituted a further step in the fraudulent course of conduct."
Mayfair has until 10 January to file its answering papers and ABSA would then have a further seven days to file replying papers.
‹ Previous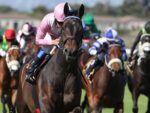 Life's A Breeze