With Cape summer sizzle in somewhat short supply from our Operators this season, leave it to the Snaiths to take matters into their own hands.
We know Snaith Racing sets the bar in terms of PR and marketing, but they exceeded even their own very high standards by arranging a breakfast outing for 13 of their Met Day feature runners to Muizenberg beach last Friday.
Keep it simple
Disclaimer – I am not a marketing guru – far from it – but I am a consumer and I do know what I like and what might make me take a second look at something.   I instinctively distrust anything with too much tinsel (one always wonders what the unnecessary sparkle might be hiding) and prefer something simple and straightforward, that makes things easy for me to understand and makes me feel part of whatever it is that's on offer. You know, the old 'keep it simple, stupid' (although admittedly in my case it could equally be 'keep it simple for me coz I'm stupid – or usually 'so stupidly busy that I don't have time to process and appreciate complicated marketing offensives'). Like I said, I'm no guru, but if someone can make something easy to understand and make it look do-able for normal, every day folks, well, that makes me feel like I might just be able to enjoy it too.
Of course there's nothing wrong with making a bit of fuss, but there is seldom much point in gilding a perfectly good lily. Which is why I loved Friday's beach outing so much.
Being awesome – all in a day's work
Firstly, it wasn't a 'special', one-off stunt. The Snaiths take their string to the beach as part of their training programme, so the horses know the routine, they know the beach and they know it's a recreational outing for them to get some fresh air, a change of scenery and to have a gentle splash in the ocean while taking in some lovely scenery. And if they help provide some scenery for the general public in doing so, so much the better.
The thirteen-strong string arrived in the red liveried trucks of Suskia Trading. As most of the public and press had already arrived and gathered in an expectant huddle, we were all treated to the sight of a succession of beautiful horses stepping politely off the trucks, smartly turned out with their tack and saddle cloths with each horse's name on.
As making an entrance goes, it was definitely a winner. Simple, clever, effective and above all, thoughtful – particularly for some of the mainstream press (hallelujah!) who had turned up. As Jono Snaith pointed out when I complimented him on it, you wouldn't go to a premiership football game and not see the players' names on their shirts, which I thought was an excellent point. As one of those things that make me go 'hmmm', surely our horses (and our public) deserve the same courtesy?
It goes without saying that the Snaith grooms were all beautifully turned out as well, in functional slacks and a blue jacket, to make it all feel organised and cohesive as well as making it easy to spot someone when you needed help.
Horsemanship
The next bit of brilliance was the riding panel. Along with Bernard Fayd'herbe on Cot Campbell and Grant van Niekerk on Oh Susanna, Justin led out the string on Snowdance (who seems so sweet and gentle that you want to wrap her up and take her home), his dad Chris (and his errant polo helmet) rode African Night Sky, mum Sue was on Star Express, Andrea Schroder (who 'wo'mans the Snaith office admin) on Copper Force, Kenilworth Racing's Teresa Esplin on Master's Spirit (who, as a foal, famously broke loose from his handlers at Klipdrif – twice – after his sire Jet Master's death to go and stand on his grave), Jill Warner (of Carry On Alice fame) on Elusive Silva and Tina Plattner on Krambambuli. Rounding off the group were Kasimir, Cape Flying Championship hopefuls Sergeant Hardy and Jo's Bond and glamorous Cape Derby contender, Do It Again.
It is worth a mention that young Thoroughbreds – and perhaps the racing industry in general – are deemed somewhat mad, bad and dangerous to know by the outside world, so what better proof to the contrary than the Snaith A team, manned by a cross section of industry representatives, meandering along a public beach in a fairly determined South-Easter as politely as you like. A real testament to the horsemanship in the yard.
Afterwards, the horses were untacked and the grooms filled the air with shrill whistles as they encouraged their charges to have a well-deserved roll, while cameras clicked and everyone got a chance to get up close and personal with their favourite (or favourites, if you were quick about it). In fact, as one of the press 'togs' was disappointed at missing the rolling shot he wanted, Teresa Esplin got the groom to whistle again and the horse happily obliged for a second time. All in a day's work!
Pride
Not to steal the Snaith's thunder – it was kind, as well as generous of them to treat us all to the outing – but the Brett Crawford string were also at the beach at the same time and it was great for the general public (and press) to see first hand how our top stables treat our horses. It's the very thing our industry is built around, and yet something that gets missed all too often. As an entirely uncontrived event and simply an example of some of our best, doing what they do best – being good horsemen – it made one pretty damn proud.
I was a huge Ebony Flyer fan during her racing days, so was chuffed to get to pat her 2014 Trippi colt, Cot Campbell and even happier when I got chatting with his handler, Zolani Xhamle (Patrick) who told me he'd groomed Ebony Flyer as well.
I 'caught' several of the grooms – who'd had to hand their precious charges over to some of the guest riders for the outing – giving their horses a bit of fuss and telling them how good they'd been afterwards. And most of the riders had brought bags of carrots and even bigger bags of hugs for 'their' horses. Perhaps it's just me, but it's those little details that really made it special.
Mainstream?
The mainstream media contingent were super friendly and shared my puzzlement over why our big sports channels don't cover racing the way they used to. There was also an obligatory photo shoot with some models, dressed in African garb a-la the 2018 'Style Ahead Of The Field' afro-chic Met theme.
I could probably have skipped the girls in the silly frocks, but OK, it was Miss SA and I get the whole Sun International / Miss SA pageant connection, so fair enough. But what turned the contrived and somewhat stale 'model with a horse' photo op into a little bit of magic for me was Krambambuli – like the others, one week away from the biggest race day of his summer campaign – being the absolute gentleman that he is and posing with the models like a seasoned pro. He did such a good job that Ade van Heerden couldn't help stealing a few cuddles after they'd wrapped up. If Kenilworth Racing is looking for new marketing staff, you could do a lot worse than employing Krambambuli as a racing ambassador, but judging by the wistful glances that followed the horses back onto the float, everyone left with one or two new favourites.
Although the team are clearly very proud of their horses and their work, there were no speeches, no tipping, no hard sell – just an opportunity to see the horses – the real stars of the show – in a totally relaxed and unintimidating setting. When I bumped into Normandy Stud's Veronica Foulkes (breeder and owner of Sergeant Hardy) at the CTICC later that afternoon and said how good her Cape Flying Championship hopeful was looking and how amazing to have a stable that ploughs its own time, money and energy into promoting the sport, she summed it up by saying "It's a privilege to be involved in such a professionally run stable." It was a thoroughly well-organised and fun morning, enjoyed with a fantastic and mixed group of media, owners, breeders, bloodstock agents, friends, family and general public.
Digesting it all
With our cheeks rosy and our hair freshly re-styled by the South Easter, those who didn't have horses or other pressing commitments to attend to, adjourned to the historic Muizenberg landmark, Casa Labia (whose proprietor, Countess Labia, had also been part of the group on the beach). Smiling, friendly staff efficiently produced a breakfast feast – and promised that their signature afternoon tea and scones are even better, so for those who haven't been, I highly recommend scheduling a visit.
The Countess, who joined us all for breakfast, also treated everyone present to a glass of champagne, which really turned the morning into a proper celebration – of our horses, our people and one of the biggest events on our local calendar.
To steal shamelessly from the wonderful AFC Championship intro featuring John Malkovich (and if you haven't seen it yet, Google it immediately), sometimes it pays to remember that less is more. The ad, being billed 'a meta thinkpiece', is about football, but could just as easily apply to horse racing when it describes the game as one of the simplest, oldest stories there is. John Malkovich expands, "The point is – what does football teach us? Anything in the world can happen on that field. Anything. You always have a chance. We absolutely know it in our bones."
And that's exactly what makes racing so special. Anything can happen. And when it's done right, anyone can enjoy it.
Well done to everyone who undoubtedly worked so hard to put together such a fun and memorable outing and thank you for making me look forward to the Met.
‹ Previous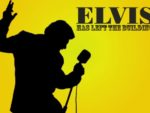 Winds Of Change Need To Blow!