A capacity field of 20 will line up for the R5 million Gr1 Sun Met to be run at weight-for-age at Kenilworth on 27 January.
Five fillies are the roses amongst the thorns that includes smashing three-times L'Ormarins Queen's Plate winner, Legal Eagle.
The barrier draws will be broadcast live on Tellytrack on Wednesday from 16h15.
| | | | | | | | | |
| --- | --- | --- | --- | --- | --- | --- | --- | --- |
| 0 | 0 | Captain America | | 60 | 118 | A | C Orffer | Brett Crawford |
| 0 | 0 | Coral Fever | | 60 | 100 | A | M Yeni | Robbie Sage |
| 0 | 0 | Elusive Silva | | 60 | 101 | A | R Khathi | Justin Snaith |
| 0 | 0 | Krambambuli | | 60 | 105 | A | B Lerena | Justin Snaith |
| 0 | 0 | Legal Eagle | | 60 | 123 | T A | A Marcus | Sean Tarry |
| 0 | 0 | Marinaresco | | 60 | 118 | BA | A Domeyer | Candice Bass-Robinson |
| 0 | 0 | Nebula | | 60 | 105 | T A | …………… | Brett Crawford |
| 0 | 0 | Sail South | | 60 | 117 | A | G Cheyne | Brett Crawford |
| 0 | 0 | Silicone Valley | | 60 | 111 | A | P Botha | Glen Puller |
| 0 | 0 | African Night Sky | | 59.5 | 102 | A | B Fayd'Herbe | Justin Snaith |
| 0 | 0 | Copper Force | | 59.5 | 109 | A | *L Hewitson | Justin Snaith |
| 0 | 0 | Gold Standard | | 59.5 | 113 | A | R Fourie | Glen Kotzen |
| 0 | 0 | Heavenly Blue (AUS) | | 59.5 | 106 | A | C Murray | Mike de Kock |
| 0 | 0 | Horizon | | 59.5 | 98 | A | A Andrews | Candice Bass-Robinson |
| 0 | 0 | Last Winter | | 59.5 | 107 | A | P Strydom | Dean Kannemeyer |
| 0 | 0 | Nightingale | | 57.5 | 105 | A | M Byleveld | Candice Bass-Robinson |
| 0 | 0 | Nother Russia | | 57.5 | 108 | A | C Zackey | Mike de Kock |
| 0 | 0 | Safe Harbour | | 57 | 101 | T A | R Danielson | Sean Tarry |
| 0 | 0 | Cascapedia (IRE) | | 56 | 103 | BA | A Delpech | Mike de Kock |
| 0 | 0 | Oh Susanna (AUS) | | 51.5 | 108 | A | G van Niekerk | Justin Snaith |
‹ Previous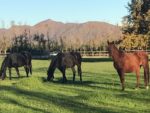 Farewell To A Flower