Jockey Deon Sampson will represent South Africa at the annual jockey challenge held at Ngong Racecourse in Kenya on Sunday 21 January.
The day is featured by the first classic of the season, the Britam Kenya Guineas.
In 2015 the Jockey Club Of Kenya introduced the first Kenya International Jockeys' Challenge series,  inviting two jockeys from Mauritius, South Africa and Zimbabwe to compete against the locals. This was a major success and attracted some 7700 fans. Zimbabwe won the inaugural challenge
The beautiful country offers a host of side attractions to anybody considering travelling up for a unique day of racing.
Kenya Airways and South African Airlines fly to Nairobi twice daily.
Nairobi and surrounds offer superb accommodation at very reasonable rates.
Mada Hotels have Camps and Hotels in Masai Mara with Hot air ballooning notably Fig Tree Camp a most brilliant experience and just outside Amboseli National Park special packages can be arranged viewing the famous Mt Kilimanjaro from the Kenya side on all game drives.
Likewise Southern Cross Safaris have two beautiful camps one just outside Amboseli Satao Eleria and the other Satao East in Tsavo East National Park a vist to these parks is a must whilst in Kenya
Lugard Falls are a series of short falls and steep rapids on the Galana River, where relatively harder rock has created a bottleneck in the valley and impedes the river's progress. Crocodile Point, where the big reptiles can often be seen basking in the sun, is just downstream from here. At some point on most Tsavo East safaris, you're almost bound to stop here to stretch your legs and takes photos.

Heritage Hotel Group offers a wide choice of safaris to Samburu National Park, Masai Mara, Kenya Coast Mombasa and Lamu as well as Tsavo West and for the Golf Crazy,  the world famous Great Rift Valley Golf Resort in Naivasha
Samburu national reserve derives its name from the Samburu people of Kenya who have lived in the area for many years.
The Uaso Nyiro River cuts through this reserve, drawing a big population of Kenya animals to the park. The river bustles with activity from its huge population of Nile crocodile.

The reserve's topography is mainly open savannah (grassland) with clusters of acacia trees, forest, thorn trees and grassland vegetation. Samburu National Reserve was one of the two areas in which conservationists George and Joy Adamson raised Elsa the Lioness. Their story was made famous by the bestselling book and award-winning movie "Born Free".
Driftwood Beach club in Malindi offer special Deep Sea Fishing rates.
For further assistance contact Tom Fraser to assist with bookings – [email protected]
‹ Previous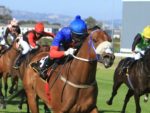 Tarry Diadem Double?