Braam van Huyssteen, in partnership with Hedley McGrath and Billy Henderson, are the holders of the 2018 Gr1 L'Ormarins Queen's Plate trophy. The silver platter is not only the most coveted trophy in South Africa, but also represents Braam's first Gr1 win.
Journey so far
Braam first got involved in horse racing when buying a 50% share in Young Caesour with Andy Williams back in 2009. The horse was trained by Herman Brown and Frank Robinson and duly produced Braam's first taste of racecourse success at Clairwood on 28 March 2010. Another early purchase was the grand stayer, Grey Cossack, who delivered Braam's biggest success in the Gr2 Gold Vase on Vodacom Durban July day 2011. As you should never let your horse go to post without some money on its nose, Braam got in at 66/1, betting wins, places and a place double with Young Caesour. And when Grey Cossack delivered in the Gold Vase and Young Caesour obliged with a 3rd place, in Braam's words, "toe byt die gogga".
'Die Gogga' is now responsible for somewhere approaching 200 horses in training – either outright or in partnerships. There have been ups, downs and the inevitable heartache along the way, but Braam has learnt to be philosophical. "That's racing – and you happily endure those months of misery for the moments of pure magic. Those moments are what it's all about."  And there was plenty of magic last Saturday.
Braam is not only generous with his time in talking about his hobby, but hugely entertaining with it and it's always a treat having an excuse to call him up. In February 2017, Braam was having one of those rare runs of luck that happen in racing from time to time when he enjoyed a stellar 10 juvenile winners from his first 12 runners, with 6 winning first time out and 4 winning at their second attempt. "We're only waiting for no 12 and 13 and then my glass is full. Can one be so lucky?" he exclaimed in disbelief. The answer, as it turned out, was yes.
Legal Eagle
Our conversation back in February resulted in an article titled 'The Right Side Of Luck', based on the premise that luck has sides and that it is well worth remembering that when you are having a good run, it usually means someone else is not. Sort of like Newton's Third Law of Motion. Which makes it all the more poignant that Braam's stroke of good fortune in being able to purchase dual Horse Of The Year and dual L'Ormarins Queen's Plate winner, Legal Eagle came as a result of the other side of the coin for the previous owners.
And while that might have been the subject of much media – and private – speculation and likely tested the nerves and resolve of those around him to their very limits, it was wonderful to be reminded that horses care little for politics, economics and what silks they wear and just get on with the job of being horses. It is perhaps one of their best characteristics and a reminder to us to do the same. And in the best spirit of that sentiment, Legal Eagle did exactly what he does best and that's being the country's champion miler. On Saturday, 6 January 2018, he wrote history by taking home his third Queen's Plate. There was joy, relief and a feeling of rightness about the result. To add to the weekend of strange, mixed feelings, Sunday saw fit to bring rain to the parched Western Cape.
Big day debrief
Catching up with Braam once he'd had a chance to absorb it all, he was in good form and still celebrating their win with Billy Henderson and winning jockey Anton Marcus who had chosen to stay on with them to enjoy the moment.
Asked what had been going through his mind on Saturday, he was characteristically mischievous saying with his family on course and his friend Billy out from Australia, he'd been too busy to think about much until the gates opened at 16:40. Were they confident about the result? "You dream, but you never know. You want a fair race and hope nothing funny happens, like a gate not opening, having a saddle slip or interference in the race. But I'm very relaxed over these things."
Fortunately, everything went smoothly and while Legal Eagle was certainly tested, it was a true and honourable win. "It's a good feeling sitting and talking about the race again," continues Braam. "We've been sitting watching the race again and watching where the other horses ran. On the day, I didn't have a clue – I just watched the one in the yellow jersey," he jokes. "When Captain America went to the front, I thought he's stolen the race, but in the end it wasn't so. Anton worked it out to perfection. It was a very good ride. He let Captain America get tired and made his move at exactly the right time. Any earlier or any later and it could have been a catastrophe. There was a cavalry charge from behind, but he didn't make a mistake."
Given that his daughter Bianca originally got him into horse racing, it was fitting that she was by his side to lead in Legal Eagle on Saturday and made the day all the more special. "It was a big moment for all of us," says Braam. "It's a dream to own a horse like this. It's unfortunate that circumstances meant he had to change ownership, but I see it as a privilege that we could step into someone else's shoes and continue the success. For us, the most important thing is what happened on Saturday and I think we all feel it's mission accomplished. For the rest? Who really cares?"
Legal Eagle holds an entry for the R5 million Gr1 Sun Met on 27 January. Have there been any thoughts about the future? "On Saturday, we just enjoyed the moment," smiles Braam. "We haven't discussed any plans yet. Saturday was a real highlight and as far as I'm concerned, Legal Eagle can come and retire on my farm tomorrow, but we'll leave it to Sean. If Sean feels we should take a chance in the Met, we'll do that. If he feels the horse should run in Joburg, we'll do that. We'll just take it race by race. But the moment he runs a bad race, we'll do the honourable thing. He's a good horse with a good record and one doesn't want to ask a horse like that for too much. But it will be Sean's decision and he'll tell us when it's time."
‹ Previous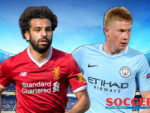 Thrilling Encounter