KZN racing was shocked by the passing on Wednesday of one of its senior statesmen and long established supporters in Ben Jonsson.
A Chairman of the SA Jockey Academy, Mr Jonsson – known to many as Benji – served as a local executive of the Jockey Club, now known as the National Horseracing Authority (NHA), and also as a head executive of the Jockey Club.
"He was like a father to the apprentices, he was held in such high regard," his great friend of decades standing, Bill Lambert, told Gold Circle's David Thiselton.
Mr Jonsson's love of horseracing included riding in amateur races in the 1940s. He rode at such venues as Lions River Karkloof, Hilton Road, Greytown, Isipingo, Mooi River and Maritzburg.He won a few races and extracted much enjoyment from this pastime.
He also never missed a professional racemeeting as a spectator and loved to have a flutter. In the 1940s he kept a carefully compiled register of every bet he ever took and also recorded the gate fee in the accounts record.
One of a set of triplets, his elder sibling, the late Hugh, was the breeder of Jet Master, one of the greatest South African stallions of all time.
The late Mr Jonsson's connection to Mick Goss and his family started when, as a young man recently out of school, Ben made his first investment in a racehorse, acquiring a colt from Mick Goss's grandfather, Pat Goss Snr, in the mid 1940's for the princely sum of £50.
Legend has it that Ben had only £35 from his savings to spend, and had to borrow the remaining £15 from his employer, which he redeemed at £2 a month. Unable to afford the training fees, Ben leased the colt to the grandfather of David Pianel, famous for his association with the studs of the Rowles family (Ivanhoe) and Sydney Press' Coromandel Stud.
Ben's colt was no champion. He won two heats on the same day at the Lions River gymkhana. But he went on to own many good horses – the likes of the Qui Danzig galloper, What A Question, amongst them.
In his latter years he would still attend virtually every KZN meeting. He was by this time quite a prolific owner together with his son NIck.
Mr Jonsson founded the successful company Jonsson Workwear, which is now owned by Nick.
Jonsson Workwear have also become loyal supporters of South African racing and among the races they sponsor is the prestigious Gr1 Garden Province Stakes, which is run on Vodacom Durban July day.
A saddened Bill Lambert summed it up, "He was a wonderful, wonderful man … this is just too much."
A memorial service will be held at 14h30 on Monday 19 February at St Thomas Anglican Church, St Thomas Rd, Berea
‹ Previous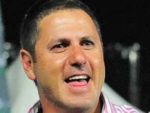 Tarry Welcomes New KZN Assistant