Coming off a break of over a month, former SA champion jockey Gavin Lerena bounced back with a vengeance at the Vaal on Saturday, when he rode a hat-trick from his first three rides.
Lerena had not ridden in a race since 4 January because of the debilitating symptoms of Glandular Fever. The Epstein-Barr virus caused him extreme fatigue and the only cure was rest.
Back in work for a few weeks, he decided to take four rides on Saturday and proved stronger than ever.
He won on Twice A Lady for trainer Candice Dawson in the second, the Australian-bred Greenwood Drive for Robbie Sage in the third, and on Secret Potion for Geoff Woodruff in the fourth.
Secret Potion took a particularly hard ride and Gavin was blowing afterwards.
"I must thank my family for all the support, and particularly my loving wife Vicky and my Grandfather. Also to David Saffi's wife for her help – I won't mention what she did, but it worked!"
Gavin has ridden 57 winners with a 21% win strike-rate this season so far. He is 12th on the national log at close of the Vaal fourth on Saturday.
‹ Previous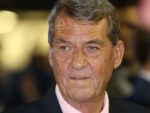 Bruss And Fayd'herbe In King's Cup