Handicappers. Horseracing's great unwashed. Those calculating handcuffed men in suits who are damned if they do and damned if they don't…
A wise man once suggested that printing money isn't solving the problem caused by printing money.

So is the National Horseracing Authority's recent decision to implement an across the board increase of 6 merit rating points for all horses really going to prove the elixir to right the perceived imbalances of an inherently effective, yet sometimes flawed reconditioned system?
The meddling in the supposed educated and subjective science of handicapping goes back many years and often gives the layman observer a sense of panic paralysis by analysis at play  – over elaboration and an obsessive dissection of factors seemingly the key.
But things appeared to be reaching some sanity in 2010 when an NHA Sub-Committee comprising Robert Bloomberg, Tony Rivalland and Vee Moodley drafted amendments to the Handicapping Guidelines.
This had the effect of limiting the discretion of our handicappers and kept them on the straight and narrow. Some argued that it was a show of professional no confidence and a removal of any carte blanche pretensions for the much maligned men in grey suits.
At that time the ratings of horses in Gauteng , Western Cape and KwaZulu-Natal were upped by 3 points in order to bring them in line with international ratings. In order to account for the 'creep' factor in ratings, it was further decided to decrease the ratings of horses in the Eastern Cape by 3 points and to maintain relativity to leave the ratings in Kimberley, on the Vaal Sand and Zimbabwe unchanged.
In 2013 a similar wave of the magic increased ratings wand was summararily reversed after industry resistance.
In simple terms, it was found that there was an over-reliance on correcting the slippage factor in merit based handicapping by simply increasing the population by 6 points.  The change of heart came about after it was felt that underlying issues may have been better solved by determining a systemic review of the Merit Rating system rather than a quick fix increase.
In April 2016, following more unhappiness and frustration with the way the handicappers were doing their jobs, further handicapping guideline amendments were introduced – so to the handcuffs were added ankle shackles, to further limit any creativity.
Read the 2016 press release here
Now in 2018, the meddling starts all over again with the NHA suggesting that over the last few racing seasons, a general decline in the Merit Ratings was observed, especially in relation to the large group of horses rated 70 and less.
They did an analysis of average ratings of the racing population from August 2010 to present and decided on the current domestic rating increase to stretch the population thereby reducing the crowding in the lower divisions. But isn't this as a direct result of the legislative handcuffs that prevent our handicappers from dishing and withdrawing merit, where it's rightly due?
Read the latest press release here
For those concerned about the impact on our top-rated horses of this latest  increase, there will be no international embarrassment like that suffered years ago as the higher rated gallopers now have shadow international ratings.
These days an international panel of handicappers provide input when meeting in July and December of every year.
"Our bigger races are rated by a host of international handicappers – these are published on the Longines World's Best Racehorse rankings. Every country has unique circumstances and the exchange, discussion and different viewpoints ensure there is a realistic balance maintained,'' says NHA Handicapping Chief Roger Smith.
So while we seem unable to find a workable balance with a 75 year old system, should we bring back race figures?
Read more by clicking on the image below

‹ Previous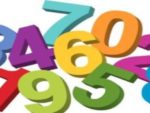 Merit Ratings To Be Adjusted