Jockey S'manga Khumalo has been riding work for the past two weeks and the former champion jockey is planning a triumphant return to competitive race riding on 7 April – Classic Day.
He took a nasty fall in 2011 and broke his tibia so a pin had to be inserted in his knee. He was scheduled to have it removed a year later, but rode with it for a few more years while chasing the jockeys' championship title.
As a result, the knee began to cause him severe back pain – forcing Khumalo to seek professional help in December 2017. He finally had the pin removed and is now in perfect shape.
"I can safely say I am no longer in pain. Not at all," he said confidently. "I've been riding work for about two weeks now and I feel perfectly fine, no issues. I'm fit and have had a great dietitian so I feel more than ready now," he continued.
Khumalo also gives a lot of props to his doctors and therapists, confirming he couldn't have done it without them. He was also quick to show appreciation for his boss, trainer Sean Tarry.
"Mr Tarry has been a massive support system. He has been helpful. He advices and encourages me on a regular basis," he said.
The jockey assures that he is both physically and mentally stronger than ever before, stating "I feel better than I've felt in a very long time to be honest. I can't wait to return to competitive riding again."
"The plan is for me to come back on 7 April, but I will take it nice and slow. Mr Tarry is very supportive, but I will ride horses I'm comfortable with. I'm ready though – I feel ready now," he continued.
‹ Previous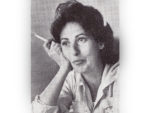 Remembering Liz Wilson