The KZN Breeders Club held their Annual General Meeting on Tuesday at the Nottingham Road Hotel.
Two new Directors in Cathy Martin of Hadlow Stud and Mick Goss from Summerhill Stud have been elected to the current Board.
Koos De Klerk, an innovative Chairman of the KZN Breeders Club and currently a Director, has indicated that he will be stepping down in approximately mid-2018.
Koos's vision for the KZN Breeders Race Day and KZN Yearling Sale amongst other things, has truly been a remarkable success and his much valued contribution to the KZN Breeders Club is greatly appreciated and we would like to thank him profusely for his enormous efforts.
The current Board of the KZN Breeders Club is as follows:
Bruce Le Roux (Chairman), Lee Scribante (Vice-Chairman), Ted Hughes, Roy Moodley, Anton Procter, Warwick Render, Mick Goss, Koos De Klerk and Cathy Martin.
‹ Previous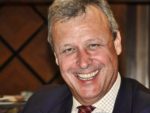 Zoustar Colts Tops Final Day