The official TAB Jackpot and Place Accumulator payouts for the Meydan race meeting in Dubai last Saturday were correct, but the net pools displayed for both bets were incorrect because of a technical glitch in the display feed that resulted in the carryovers being added twice to the respective net pools.
This was reported in a Tab Press Release issued on Wednesday 14 March 2018.
Punters were up in arms over the weekend – read more
The Press Release states that there was a carryover of R18 498 from the Meydan race meeting on 3 March to the Jackpot. The net pool total in the tote betting system was correct, as was the official payout of R2 408.60 displayed, but the glitch in the display feed caused the carryover to be counted twice in the net pool display.

The R29 243 carryover to the Place Accumulator, which also arose from the 3 March Meydan race meeting, was also counted twice in the display feed. This resulted in a displayed net pool of R113 415 that was actually only R84 172. Once again, the official payout of R1 866 was correct.
"I want to stress that the tote betting system itself did not malfunction, only the data in the net pool display feed," said TAB chief Vee Moodley.
"TAB delayed issuing a statement until the IT team reported back on the exact causes of this display feed fault, but our programmers have so far been unable to get to the bottom of the problem and we cannot delay any longer in responding to the queries received. TAB will issue a further statement once the glitch is found and resolved," he added.
‹ Previous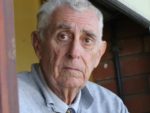 Colin Buckham – A Legend