It is impossible to compare racing greats. Statistics, useful for a broad brush approach, can only tell you so much and there is often a world of detail in the spaces between the ink.  However, Isaac Newton once said, ""If I have seen further than others, it is by standing upon the shoulders of giants" and a study of the past often provides a roadmap to the future.
With apologies to the great riders who went before – and there are many – in the early 70's a young apprentice by the name of Michael Roberts caught the imagination with his meteoric rise through the South African riding ranks.
Michael Roberts
Joining the Academy midway through 1968, shortly after his 14th birthday, the young 'Muis' was given his first race ride by Joe Joseph. It was at Scottsville on 28 June 1969, aboard a juvenile filly of the Ellis' named Dartmoor. She finished towards the back of the 14 horse field over 1400m.
Muis chuckles as he remembers that he was supposed to get his career off to a winning start on a John Jacobs-trained stayer named Galley Lad that same afternoon. "In those days you were only allowed to have two rides a day. He was running in a 2400m and back then, those type of races had a flag start, because there was no place for them to take the stalls off the track in front of the grandstand. Clairwood was the same – those were the only two flag starts we had in Natal, but it changed eventually."
Warming to his story, he continues, "I'd weighed out and was in the parade ring already and the next minute they took me off the horse. John Jacobs had taken me to Greyville to gallop Galley Lad with one of his good horses. He made me make the pace the whole way round and told me that's how he wanted me to ride him in the race – we'd set the whole thing up, you see? I was crying my eyes out – he couldn't get beat! But they had to take me off because it was one of my qualifying rides and you weren't allowed to have a flag start. They put Snowy Reid on the horse and he won easy." You can still hear the sting of disappointment all these years down the line.
However, it didn't take long for him to set the record straight and he registered his first win on the John Jacobs-trained Smyrna at Scottsville on 30 August 1969 and from there the floodgates opened. Originally apprenticed to Joe Joseph, Muis transferred to Herman Brown snr. He was Champion Apprentice in 1970/71, 1971/72 and in 1972/73, he achieved the title of National Champion Jockey while still being an apprentice – a feat that is unlikely to ever be matched again.
Muis closed off his apprentice career on 260 wins, a record that stood for 34 years. Was there much of a fuss? "Not really," he admits. "It was very low key. I remember the first time I noticed I was in front on the National log as an apprentice. Mr Brown forbid me to look at it again. He said, 'it'll give you a big head. You just keep your head down and keep riding winners.' He was so right. It does distract you, especially as a kid, you get excited. But the number wasn't a big thing."
Muis would reign as SA's national champion rider for 5 consecutive years, briefly conceding the reins to Garth Puller in 1977/78, when he tried his hand in England for the first time. He came home and added another six consecutive titles to give him a total of 11. In the process, he also broke the record for number of wins, breaking the 200 barrier in 1982 to close his season on 203 wins from 849 rides.
Muis returned to the UK in 1986 to give things a proper go, closing the season on 42 winners. The following season delivered Mtoto and that historic Eclipse win and finally, Muis had arrived. In 1992, with the help of agent Graham Rock, he broke the reign of Pat Eddery to become the first, and to date only, South African rider to win a British Championship title. He also joins a handful of riders to have broken the 200 win barrier in the UK. "All on turf," he adds proudly. "There was no all weather in those days and we only raced for 9 months of the year." The feat gains even more perspective when one realises he took on the likes of Willie Carson, Pat Eddery, 'million dollar kid' Steve Cauthen, and an aeronautical near miss to achieve it.
A bad fall forced his retirement from the saddle in 2001 at the age of 48 and he turned his hand to training.
Gavin Lerena
NHA statistics reflect that Gavin Lerena joined the SA Jockey Academy in 2002 and had his first race ride on 12 October that same year on the Des Egdes-trained Gentle Tidings. His first win came 3 November 2002 on the Jeff Freedman-trained Waves Of Argosy and Gavin also went on to thread together three consecutive SA Champion Apprentice Titles (2004/05, 2005/06 and 2006/07).
In 2015, Gavin won the Longines International Jockey Challenge in Hong Kong and he flew the SA flag high when he represented South Africa as part of the winning 'Rest Of The World Team' in the 2016 Shergar Cup. He won his first SA National Championship award in the 2014/15 season, consistently finishes near the top of the national log and is currently riding at a win strike rate of 20%.
Gavin's scrapbook reflects that he equalled Muis's record of 260 wins on 9 May 2007 on a horse called Quick Change for Duncan Howells, broke it on 12 May 2007 on Rock Blast for Ormond Ferraris and closed his tally with the Duncan Howells-trained St Raphael on 15 July 2007.
His record stood for 11 years until the phenomenon that is Lyle Hewitson.
Lyle Hewitson
Lyle got a bit of a head start on his contemporaries by honing his skills in the Work Rider ranks and joined the Academy in January 2016. He had his first apprentice ride at Scottsville on 6 March 2016 and rode his first winner, wearing his father's silks, on his third book of rides at Fairview on 18 March 2016 aboard the filly Blizzard Belle.
Like his illustrious predecessors, Lyle has two National Champion Apprentice titles to his credit and is well on his way to earning his third. With his beautiful hands, rock solid work ethic and exceptionally likeable temperament, Lyle gets the nod from every big – and small – stable across the country and suits up with the best on feature race days.
He reached his 285 milestone on the Tarry-trained Shenanigans at the Vaal on Tuesday, 6 March 2018, two years to the day after his first ride.
Lyle's achievement is all the more significant for having been achieved in three years, where both Michael Roberts and Gavin Lerena served full five year apprenticeships, making it a rare achievement indeed.
It has been an experience watching him so far, and while there is no such thing as a racing certainty, he is setting the bar very high.
Accolades
Congratulating Lyle on his achievement, Michael Roberts said, "Records are there to be broken. When I rode over 200 winners in 9 months in the UK, it was unheard of back then. The same applied here," he reflects, pointing out that when he started out South Africa only raced twice a week. "But things change all the time, you know?"
He was warmly complimentary about the new member of the Record-breaking Apprentice squad. "Lyle's a fantastic rider. Even though he went through the Academy late, you could see from an early age, he was a good calibre rider. I'm sure he'll be champion jockey one day."
Gavin
Gavin Lerena, who has held the baton for the past 11 years, was on course to present Lyle with a token to mark the occasion and was characteristically gracious about the achievement.
"Breaking the record back in 2007 was a magnificent milestone for me. It wasn't easy – Mr Roberts was one of the greatest of all time – and to equal and then break the record of a rider of his calibre was just fantastic."
"Lyle is a very good rider who can ride with the best of them. It's never easy to see your achievements being surpassed, but I am proud to have been there on Tuesday to pass the reins to him."
While fans and statisticians are likely to argue the finer points of the merits of each for years to come, perhaps, instead of trying to weigh the checks and balances, we should simply marvel at each for what was, is and is still to come and count ourselves lucky to be able to say 'I was there'.
‹ Previous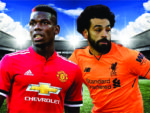 English Premier League