The Magic Millions Adelaide Yearling Sale began  today with 454 lots to be offered over two days on Tuesday 13th and Wednesday 14th March.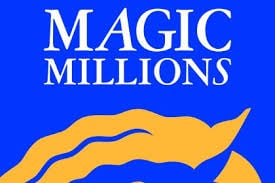 One of the most popular and well regarded yearling sales on the calendar, Adelaide will deliver buyers with a quality line up of prospective racetrack stars in 2018.
Among the catalogued lots for Adelaide include (at least half) relations to Group winners including Sirmione, Viddora, Riva de Lago, Arabian Gold, Carrara, Waging War, Vinnie Eagle, Concealer, Cartaya, Moment in Time and Vain Queen.
A feature of the auction each and every year is the great variety of quality stock on offer and its appeal to a broad market highlighted by a catalogue comprising 193 BOBS eligible, 136 Super VOBIS nominated, 144 SABOIS Breeder Paid.
This year some 120 different sires are represented by yearlings in the catalogue, including the first Australian crops of 25 individual sires.
‹ Previous
Sales Entries Deadlines Loom