Last week's Emperors Palace National Yearling Sale saw a flood of young stallions achieve considerable success in the sale ring.
Soft Falling Rain (National Assembly), Flower Alley (Distorted Humor), and Vercingetorix (Silvano) – all of whom were represented by members of their first South African crops – had at least one yearling break the magic million barrier.
Soft Falling Rain had a colt and filly make R1.4 million and R1.2 million during the first day of trading, while his Wilgerbosdrift based stablemate, and proven GR1 sire overseas, Flower Alley had a colt, out of Cherry Ridge, fetch R1.5 million to the bid of Shadwell South Africa. Another colt by the Gr1 Travers Stakes winning Flower Alley fetched R1 000 000 on day one of the National Sale.
However, it was Equus Champion Vercingetorix who really caught the eye during the much discussed select session when his colt out of Five Star Day made R2.2 million –the top amount paid for a first crop sire at the sale.
It was a pair of deceased stallions, both of whom were produced by daughters of Buckpasser mares, who really made their presence felt at the National Sale.
Al Mufti (Roberto), who was produced by the famed Buckpasser daughter Lassie Dear, and National Assembly (Danzig), whose dam is the Buckpasser mare Renounce, both made their presence felt in the top priced lots.
Well established as a highly successful broodmare sire whose daughters have done especially well when mated to Silvano, Al Mufti is the damsire of the 2018 National Sales' topping Dynasty colt Track Attack.
The colt, who set a new BSA record when fetching R5.2 million, is a half-brother to Equus Champion and multiple Gr1 winner Yorker (Jet Master) and is bred on the same Dynasty/Al Mufti cross as graded stakes winners Barrack Street (Gr3 Protea Stakes) and De Kock (Gr2 Selangor Cup).
Former July runner up Al Mufti is found in the pedigrees of seven of the sales' top 11 priced yearlings- no mean achievement . He is damsire of two yearlings, while Captain Al is sire of five of the top 11 lots sold. The deceased champion sire Al Mufti is also broodmare sire of a Vercingetorix colt out of Al Mufti's GR1 winning daughter Gilded Minaret, who made R650 000 in the second session.
Al Mufti is also found in the pedigree of Karoo Lark, who fetched R1 million to become the joint top lot sold on the second day of the National Sale. A son of Ideal World, Karoo Lark is out of the mare Alouette, whose dam is the stakes placed Al Mufti mare Al Jestic.
However, Al Mufti's presence at the National Sale this year was found primarily through his deceased champion sire son Captain Al.
The latter proved very popular with buyers at the National Sale, with discerning vendors appreciating the fact there are few remaining chances to acquire yearlings by the eight times champion 2yo sire.
Captain Al was responsible for both the second top lot sold, a colt out of champion Cherry On The Top, and the sales' R2.9 million sales topping filly. Interestingly, Cherry On The Top's son, named Captain Cherry, is closely inbred to Lassie Dear – dam of Al Mufti and granddam of Cherry On The Top's sire Tiger Ridge.
Al Mufti's legacy looks set to continue throughthe  years to come not only through Captain Al and the latter's growing number of sons at stud, but also through Al Mufti's  July winning maternal grandson Bold Silvano. The latter is responsible for leading 2yo Bold Eagle and is another champion grandson of the sire, Jay Peg, sire of current high class performer Silicone Valley.
National Assembly, never a champion sire but a former champion sire of 2yo's, also left his mark on the top lots at this year's National Sale.
His son Soft Falling Rain was among the leading sires on day one of the sale and National Assembly is also broodmare sire of the increasingly popular Vercingetorix.
Equus Champion Soft Falling Rain – the first three-year-old to win the Godolphin Mile – was consistently in demand throughout the three day sale, with the son of National Assembly the fourth leading sire (by aggregate) on the first day. Exceptionally well received thus far, Soft Falling Rain ended day one having 13 lots gross R7 205 000, for an impressive average price of R554 231.
The sire continued to enjoy success in the second session, where he ended up as third leading stallion for that session of trading. In the second session, he sold 15 lots for R3 090 000.
A number of prominent but deceased mares also made their mark at this year's National Sale.
Blakes Affair, best known as the sire of four times Equus Outstanding Stallion Dynasty (Fort Wood), is the second dam of Fairy Godmother, a Soft Falling Rain filly, who made R1.2 million.
Former Equus Champion Promisefrommheart (Elliodor) is dam of promising young stallion Master Of My Fate and also granddam of Only One Like You – a Captain Al colt who was knocked down for R3.6 million.
Master Of My Fate also enjoyed notable success during the second session, with the son of Jet Master's yearlings making up to R900 000.
‹ Previous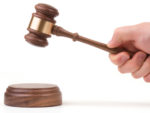 Nationals – Who Bought What?