Phumelela Gaming has moved to allay concerns about the provision of medical services at Turffontein.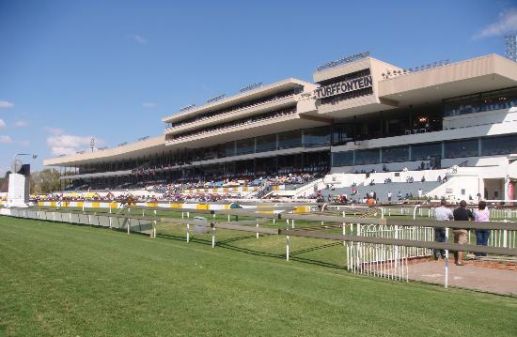 This follows certain matters being brought to the attention of Phumelela Gaming's racing management after the unfortunate injuries recently suffered by jockeys Anthony Delpech and Gavin Lerena.
Phumelela Gaming said it would like to dispel misconceptions among the public.
The company said it was committed to the health and safety of participants in horseracing events at all its facilities, and released the following statement:
"Our Chief Medical Officer (CMO) is responsible for overseeing medical operating procedures and has close to 30 years direct experience as a Medical Doctor in the sport. The CMO is supported by a track-based medical team consisting of a Race Medical Doctor, Advanced Life Support (ALS) paramedics, Registered Nurses, and an event ambulance crew staffed up to Intermediate Life Support (ILS) level.
In addition, all horse racing events are externally supported by Netcare 911 emergency medical services to provide transportation from the arena medical centre to pre-determined trauma facilities, including Netcare Milpark Hospital which is Level 1 accredited trauma centre.
Contrary to what has been reported in certain media publications, Phumelela Gaming continuously maintains and updates its medical operating procedures specifically according to the different racing events held around the country.
This s what we reported earlier this week
In general, these operating procedures provide for an ALS First Responder, a marked ILS event ambulance and a veterinarian vehicle to follow the pack. In the event of a rider coming off a horse, it is required that the event ambulance continues to follow the field while the First Responder, who as previously stated is well equipped, attends to the injured jockey.
This allows for preliminary treatment to be initiated while the event ambulance returns to the site of the fall. The event ambulance is then utilised to remove the injured jockey to the track-based medical facility where the patient can be fully examined by the designated Race Medical Doctor.
In the event that an injured jockey needs to be transferred to a hospital, an external emergency medical service provider is utilised with preference being given to Netcare 911. The medical operating procedures further provide for airlifting of critical injury cases by helicopter directly from the track.
Phumelela Gaming would like to reassure race participants, their families and spectators that the necessary measures are absolutely in place to provide for the medical treatment and care of injured jockeys.
Races are further monitored by CCTV in order to ensure the soonest possible detection of an incident, which is then reported to the medical teams via radio.
In the hope of advancing these assurances subsequent to the recent injury of Gavin Lerena and Anthony Delpech, additional steps have now been introduced to ensure the proper identification of all medical resources active on the track, including First Responders.
We wish the recently injured riders well in their recovery and thank those involved for raising their concerns with Phumelela Gaming."
Press Release – Phumelela Gaming & Leisure
‹ Previous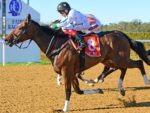 Lucky Friday 13th For Rebel?