Over the last several years I've been very grateful to work for one of the most dynamic racing, gaming and entertainment companies in North America.
This experience has allowed me to evolve significantly by carefully learning from the front side operations, the backstretch professionals, and the horseplayer, writes Alexander Fanti.

I have the opportunity to lead global marketing plans to achieve an array of objectives from campaigns to move the dial on awareness, all the way to introducing horse racing to new international customer segments.
Granted there are challenges that present themselves with several channel and cultural targeting approaches, but whether it be recruiting new people to race or wager, the one underlying connection is speaking to an audience who all share the same appreciation for the sport.
Along my journey, I've made lifetime friendships with colleagues and partners from all over the world. I've travelled to some of the most well-known betting shops from as far east as the UK stopping in for a pint and punt, regularly attending events with our neighbors to the south, to visiting racetracks out in the Maritimes. All with racing deeply woven into their country's history, and each unique in their own right.

How I got here?
I don't have the slightest clue. I often joke, if my grade three career counsellor told me, "Alex, it's not science you'll go into, but you're going to work for a racetrack, and love it," I wouldn't have believed it. But she was right about loving it! My passion for understanding consumer behavior would later become more clear as I got older, and most importantly, for those mystical creatures that roar down the stretch. Where nothing else matters.
The sport has evolved since I was first introduced to it, everyone has their own story. No experience is alike. I equate it to the first time I drank Scotch. Someone had to almost ritualistically initiate me into this fraternity.
I didn't have a clue how to appreciate it, let alone consume it.
The first time I went to the track I remember like it was yesterday, I was staying with my Italian grandparents or "Nonna" and "Nonno" as we say. Being the mischievous six year old I was, that day, I took the other remote control and was changing the channels on my Nonna hiding playfully behind the couch. Going between "her stories" and the parliament channel, my grandmother at her wits end called my grandfather into the room. Oh boy! He quickly took me by the hand, and in a gentle northern Italian dialect said, "Stasora me porte el' Alessandro a'aglesia!" In English, "I'm taking Alex to church."
Being Sunday and the holy day for us Catholics, it made sense. He dragged me to the car and I remember when we pulled in, he put on his Frank Sinatra hat that sat on the dash of his Ford Tempo, and we walked in. But it wasn't church we arrived to.
It was another place of worship, the racetrack.

Needless to say, if I was asked later what the sermon was about, I had to repeat, "It involved Four Horsemen, who didn't finish in that order." Now I know why I love the superfecta so much!
Evolving since then, I don't think too many grandfathers did what mine did. In today's gig economy we hear a lot about millennials, their fear of missing out, and again, questions involving how we bring in new customers?
In 2018 the reality is people are shifting their discretionary spending as they're heavily being communicated to through digital means.
Once the attention is caught, and a conversation is being carefully delivered, consumers then methodically choose which traditional space they will open their wallets to. In a competitive marketplace with companies fighting for the same dollar, it's fair to say that only the best experiences rise to the top.
But why can't the track be one of them?
There's a litany of things to showcase that can be supported by a number of approaches to bring in new audiences. Beyond the racing itself and being at its core, what about the great horse stories or the folks who take care of them? The player? The hospitality? And the growing list of other experiential offerings, and the overall sense of belonging to a community?
I believe that people yearn for a physical encounter and brand story to talk about. To share. Something that unfolds right in front of their eyes. Something to come back to.
I'm talking about the delivery of the track gift, whatever it is, to someone.
As mobile hand held devices have disrupted traditional forms of media and the modes to reaching the masses, digital, now leads about five lengths. I've listed a few ideas that we can think about to bring in new guests, and regularly deliver that gift.
1)  Dating apps/meet up groups
One weekend, I noticed at a local community centre that there were various classes and events being held on a calendar basis. One was a social-mixer, and the other was a cooking class. I thought with the amount of dating apps and local meet up groups out there, there's potential to host dates and other group outings at the track for like-minded individuals. Some groups even provide their own transportation to these events such as pubs, amusement parks, and art shows.
This isn't only for singles, they're themed around sports, recreation, leisure, travel, and other interest's people register for. But the common denominator is people wanting to meet new people.
With today's accessibility to make friends digitally, working with these apps directly to geo-target, and serve up search and display ads programmatically to rendezvous at a certain location could be a great way to introduce people to racing. Throw in an offer for a food special or two, and they will be off to the races Saturday night!

2)  Ride-sharing/Food Delivery
I've always been fascinated with all things disruption. Mainly with people that innovate channels that deviate from the normal flow of business. Racetracks have certainly evolved over the years but there are some new technologies at our disposal that can give us the first-mover advantage.
Let's face it, the disruptors out in Silicon Valley have capitalized on ride-sharing with food aggregators to follow since the late 2000's.
Some tracks today are already working with ride sharing organizations but it can go much further by offering unique incentives like free mystery rides, even wagers, and other track bounce-back promotions to, and from the racecourse.
Not to mention the food. A reason why I show up. Personally speaking, I have driven out of my way to an off track spot now and again to pick up a grilled cheese or wonton soup that no one else on this earth would even know existed.
Tracks and OTB's can really leverage their strong culinary skills by packaging up and partnering with food sharing labels to bring horse racing to new customers at home. Budget permitting of course, but labels both on, and off the track can work with these platforms and in turn create a loyal goer by the menu itself. Eventually having them trial the game in person.

3)  What about just picking up the phone?
I know some of the above may be a little expensive based on resources. But there's always opportunity to pick up the phone to deliver an experience by activating a space that isn't used at the track. There are countless seasonal events to sell such as winter markets that you can capitalize on with post time looming. Cost out at less than a few thousand bucks for a couple fire barrels, mulled wine, and snow setting the stage for a picturesque instagram photo, is a surefire way to make your friends jealous of where you are.
How about local car shows that need a new hotspot?
Granted you have the parking space, a lot of car meets have grown in popularity in the last couple of years starting from plaza meets gaining robust foot traffic, and now developing their own brand becoming well recognized staples in the community. Relive your youth while winning big, and then buyback that '78 vette you once had!
Lastly, what about calling local primary, high school and post-secondary institutions?
Imagine taking children on field trips to the backstretch for a science day outing and learning all things equine. We could inspire the next harness driver, Thoroughbred trainer or horse caregiver. What about the senior student looking for their first part time job to pay for college, or the university math major looking for the next thing to beat? Taking that acumen to the windows and winning that million dollar carryover!

Thanks for reading, now to get my grilled cheese on!
Ed – The writer, Alexander Fanti, is Marketing Manager of  Woodbine Entertainment
‹ Previous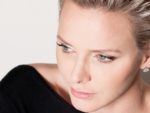 A New Royal Owner