One of the beauties of horse racing analysis is that there are many different ways in which to skin the metaphorical cat, writes Sectional Timing expert Simon Rowlands.
Form, times, draw, trainers, jockeys, sectionals, trends, pedigrees, race-reading, paddock observation: the astute punter uses a combination of such elements, and quite possibly others besides, in what is a multi-factorial discipline.
One largely unexplored angle, until now, has been striding. In the most basic terms, the speed at which a horse gets from A to B is determined by how long its stride is and how frequently it turns that stride over: it is that simple.
‹ Previous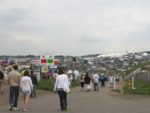 Poundland Hill Cancelled