Our 2015 Gr2 Charity Mile winner Bouclette Top had his twelfth start in Mauritius in November 2017, yet is reflected in the latest NHA racing calendar 117/37 as having retired from racing on 10 February 2016.
In March 2016, in the face of growing welfare concerns, the National Horseracing Authority of South Africa took decisive action in the matter of racehorse retirement.
The admin is not backing the talk, it seems.
Click on the image below for more snippets

‹ Previous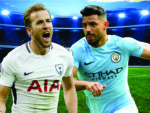 English Premier League