A win for a lady jockey in Saturday's Grand National at Aintree will be a first in the 178 year history of the race. In a country where we can't seem to produce fairer sex jockeys, a victory for Katie Walsh, Bryony Frost or Rachael Blackmore will no doubt be met with much fascination.
Where lies the problem with our lady jockeys?
An innate physical weakness? Our culture? Chauvinist mindsets? Maternal instincts? The recruitment process?
Our ladies' football side Banyana Banyana were crowned the 2017 CAF National Team of the Year and would probably put Bafana Bafana to shame were they to bump heads on the same pitch.
Yet in the sport of kings, female professionals come and go – and in the past twenty years the SA Jockey Academy hasn't produced a female rider of any serious consequence.
After a golden era that saw the likes of Lisa Prestwood, Genevieve Michel, Danny Mcreedy (married to Sherman Brown) and Chantal Moys (married to Sean Cormack) ride plenty of top horses and good winners, we seem to have lost interest in lady jockeys.
Where have they all gone?
A passionate horsewoman, Vicky Minott also followed a post track career on Tellytrack and is still employed in the industry.
Then – in no particular order – there was Jessica Goslett, Sam Freedman, Denise Lee, Nicky Welch, Vicky Badenhorst (married to Gavin Lerena) and Melishini Pillay, who is also married and is a preacher these days and not involved in racing at all. Have we forgotten any?
By all accounts, Port Elizabeth-based Justine King is literally the last woman standing as it were and has just been licenced in a dual role of jockey and jockey's agent.
Former Champion jockey Garth Puller says he feels that, unlike here, the horsey culture in a lot of countries moulded their potential future lady jockeys from a young age.
"The boys here just seem to better handle the fact that they had never seen a horse before their first day at the academy than the girls. And their physical edge gives them the confidence. For a female who has not grown up around horses, it can be a daunting prospect and they are on the back foot from the outset. And fear and a lack of confidence and control are definite no-no's in race riding," he said.
Puller added that the natural life progression of the fairer sex, where they chose to start a family, meant that their career lifespans were also naturally shorter.
When it comes to leading lights of the female ranks, Nadine Low Ah-Kee (nee Rapson), who does a terrific job these days as East Cape anchor for Tellytrack, said it was puzzling why we can't match the rest of the world, where in some jurisdictions women were thriving, while we are battling to get them past the academy.
"When I rode I must say I never felt discriminated against. We didn't get the chances straight away, but I found once people knew me in PE they supported me. I never got the top rides. But then again, many male apprentices don't. I still managed a decent living and I know till today that I still have a name for riding the 'mad' ones," she laughed.
Nadine was not impressed by the move by French Galop to introduce the controversial weight allowance for female jockeys of 2kgs in February last year – despite reports of this creating dramatic increased riding opportunities just a few months after being introduced.
"'Apprentice allowances make sense and they are temporary. But if we as woman can't ride on equal terms, then we shouldn't  be race riding," she said.
Click the SP Digest cover below and read more

After Charlotte Brew became the first female jockey to ride in the Grand National in 1977, the racing public have always been fascinated by the thought of a lady rider overcoming the odds and three of the forty jockeys who will bid for a place in history in the four-and-a-quarter-mile feature on Saturday have a chance to become part of British racing history.
Sister of top jockey Ruby Walsh, Katie Walsh rides the well supported Baie Des Iles.
There has already been steady support this past week for Milansbar (Bryony Frost) and Alpha Des Obeaux (Rachael Blackmore) and now the bookmakers are running scared of a mighty plunge on Walsh's mount, Baie Des Iles.
Ignored at 66-1 until quite recently, a trickle of money for the Irish chaser suddenly became a flood on Tuesday and she's now a best-priced 20-1. It's undoubtedly the gamble of the race so far.
Trained by Walsh's husband, Ross O'Sullivan, and at seven, the baby of the field, Baie Des Iles would be the youngest winner of the Grand National since Bogskar in 1940, while mares and greys don't have a great record in the race either.
Watch it live on Tellytrack (Dstv 239) at 18h15 on Saturday
‹ Previous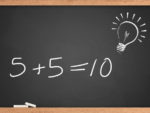 17h30 Today – Don't Miss It!