Kabelo Matsunyane is the latest SA Jockey Academy apprentice to be given the green light for his first ride under rules.
Kabelo will debut at the Vaal meeting on Tuesday, 22 May 2018 in race 7, a 1400m MR72 Handicap, on the Coenie de Beer owned and trained Trip To Paradise.
About Kabelo
Nineteen-year-old Kabelo hails from Soweto and found his way to the SA Jockey Academy thanks to a career expo at the Sandton Convention Centre. "Mr Strong called me over and asked whether I'd considered being a jockey," he remembers. "I said I was keen to apply and gave them my details and Mr Strong said they would be in contact. A few days later, they confirmed that I met the qualifying criteria and invited me to come for an interview."
He confesses that it came as a bit of a surprise to his family. "We are not a horsey family – I'm the first – but I'm very happy with my choice. I like to be outdoors, I'm not an indoor, office person. I'd already told my parents I didn't think I wanted to go to university, so meeting Mr Strong was like a miracle."
Kabelo says his father, mother and younger brother have been very supportive of his career choice and he says his whole family is getting into racing now. "My father is probably my biggest fan and helped me train and get me fitness levels up." It's been a bit more of an adjustment for his mother though. "Last year she used to stress and would call me every day to ask if I fell off, but she's getting used to it now," he smiles.
After completing his first year at the Durban academy, Kabelo relocated to the Johannesburg Academy for his second year and was selected alongside Nathan Klink for a stint at the British Racing School, an experience he enjoyed thoroughly.
The boys worked for William Haggas, who has been a stalwart supporter of the exchange programme since its inception. Asked what he found most different or interesting about his UK tenure, Kabelo noted that in the UK, the number of female work riders far outweigh the number of their male counterparts and he also felt that the English horses were a lot more settled and relaxed, something he ascribed to the fact that they not only work for a lot longer, but also do a lot of hill work. He also admired the quality of the famous Newmarket gallops as well as how well the horses were taken care of.
Picking up where he left off
Since resuming his place at the Joburg Academy, Kabelo spends the majority of his time riding work at Randjesfontein and has been working for the likes of Alec Laird, Sean Tarry, Paul Matchett and Michael Azzie, although his first race riding opportunity comes courtesy of Coenie de Beer. "I called for the ride and Mr Moore put in a good word for me," he adds gratefully.
"The trainers are still getting to know me and I've got to prove that I can ride. But I hope after this ride, things will open up."
We wish him the very best for his debut.
‹ Previous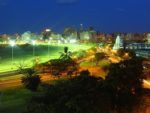 Jockeys Want Pay For Barrier Trials