At just 21 years old and only half way into the second year of his fledgling career, Callan Murray stands on the threshold of history on the eve of a tilt at the 2018 Triple Tiara.
"It's a beautiful story, isn't it?' said Deez Dyanand on the Classic Day podium. It's turning out to be a best-seller' From a young Mathew de Kock selecting Takingthepeace from the 2016 CTS Johannesburg Ready To Run draft, to the 'young guns' team of Murray Makepeace and Mike Shea 'vloeking it' with their first racehorse, to the young rider on the meteoric trajectory to the top of his profession – it's a story of families and friendships and no small measure of passing the baton to the next generation.
We caught up with Callan to find out what the Triple Tiara hoopla has been like. "I'm having tons of fun, obviously. Because she surprised us all and exceeded everyone's expectations, it's just been amazing. She's doing very well and we're very excited to come into the last leg in good condition."
First Time's A Charm
Interestingly, the first time Callan got to ride Takingthepeace in a race was in the Gauteng Fillies Guineas. What's she like to ride? "She's a pleasure. You couldn't get an easier ride. I think Mike Shea could have won on her, she's that straightforward!" he quips. "She seemed to enjoy all the attention at the photo shoot this week – she loved everyone and was very happy to have everyone around her. Overall she's a very placid and lovely filly."
How was the Gauteng Fillies Guineas run – given that she had shown respectable form, were there expectations, or simply a question of seeing how things would pan out on the day? "That's exactly what it was like. She hadn't blown anyone way prior to that, so I got on and thought let's see. I'd been doing all the work on her at home, and my filly was well, but I thought Silver Thursday was the right one from the stable, so I was just hoping to run into the money. In the race, she surprised me, so we've obviously figured out that she's not an ostentatious worker."
Classic
The Fillies Classic will probably go down in history as one of the most ulcer inducing finishes in recent history. What did it feel like from the saddle? "When she came into the Classic, we were obviously hoping, but also hoping that the Guineas run hadn't been a flash-in-the-pan sort of run as some horses do, but she showed us without a doubt that it wasn't."
"Given how she'd run in the Guineas, I wasn't going to change anything. There were some questions – she hadn't been over a mile till she ran in the Guineas, so I had ridden her cold and I wasn't going to change a winning formula in the Classic. I gave her a chance. Looking up around halfway around the turn, I thought geez, I've got a lot to do here, it's not going to be easy, but you never really know how she's going to kick. She's really almost lazy at the back of the field – she doesn't travel with a handful and is off the bit – so I was waiting for the straight. When I pulled her out, I knew we were in with a massive chance, it was just the big hurdle of trying to get there. At the 50m I was cursing myself, thinking I'd messed up a Gr1, but she dug down super deep and won an amazing race."
Once In A Lifetime
With less than 24 hours to go to find out the answer to the big question, what's going through Callan's mind right now? "I think I learned from my success last year. It's not easy, or not as easy as I thought when it was happening," he admits frankly. "Not everyone gets a chance like this – some people wait a lifetime and it may never happen. When you do get a good horse like this, you have to appreciate it, so I'm just grateful to be aboard her. It will obviously be a bit of history if she can complete it, but I don't want to put myself under any pressure. I haven't so far and the whole thing has gone well. That's how I've gone into big races, so I'm going into it calm and if she's good enough on the day and if it all works out, we're in with a massive chance."
Mathew de Kock has said the filly owes them nothing, but even so, it's a fairy tale that the horse the boys were simply hoping for one win with, has come this far. "I must be honest, from the whole team back home and obviously Murray and Michael, there has been absolutely no pressure, which is really nice and does help from the jockey's perspective. Obviously though in the back of my head I want to complete it. Getting this far, I'd be lying if I said I wasn't, but you know what, things happen in races and I'm just hoping for the best on the day."
Young Guns
Has having such a young team behind this filly made the experience even more special? "It definitely has been different and special," says Callan. "Obviously I get on well with Mathew and Murray and Mike because I'm not that much younger than them, which is nice. It's a cool aspect – it's like a friendship which has really been beautiful and I think the fact that it's been all youngsters has been very beneficial to the game and just shows that anyone can do it with a bit of luck."
Does he think the youth angle has made the story more interesting and accessible to the younger set? "I think without a doubt it's had an influence on the younger public. There has definitely been more attention and a bigger group of support and interest – even some of my friends have ended up getting involved in a horse with Mathew from the sale.
And why not? They say beginner's luck is the strongest and as Mike Shea said in their fun video blog this week, "We paid R280,000 for a Ferrari – you don't get that. And we're not finished yet. We could end up owning a Boeing 747!" They've won the Gauteng Fillies Guineas. They've won the Gauteng Fillies Classic. And on Saturday, 5 May 2018, it's on to the SA Oaks.
Lift off is at 14:25.
‹ Previous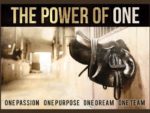 Champions Day Stipes