The 2018 Belmont Stakes run over 2400m at Belmont Park in Belmont, New York, on Saturday and third leg of the US Triple Crown will be one of the most watched events in recent US horse racing history.
Only 12 horses have won the Triple Crown, and Justify, a horse quoted at 4-5 in the 2018 Belmont Stakes betting , is looking to make that thirteen after dominating the Kentucky Derby and pulling out a tight win at the Preakness.
Trainer Bob Baffert is hoping to snag his second Triple Crown in the span of just three years with Justify.
Baffert admits no other horse has compared to American Pharoah — his 2015 Triple Crown winner. But Justify may come close.
"His mechanics, his motion, just the way he did it. … This horse is starting to act like Pharoah," Baffert told The Associated Press.
Justify isn't American Pharoah. He wasn't a 2-year-old champion bred and built to win the Kentucky Derby, Preakness and Belmont.
However, Baffert has seen similarities in his stride, his growth and his potential.
"They're two different types  of horses, Pharoah and this guy," Baffert said after the Preakness. "I think I see a lot of resemblance in these two, the way they move. … When I worked him after the Preakness, American Pharoah, when he would breathe, he was like he was a machine. And this horse is getting there."
Watch Justify win Preakness:
"They both could win the Breeders' Cup Sprint and the Breeders' Cup Classic. They're just good horses. They're just superior horses," he added.
Attempting to become just the second horse since 1978 to win the Triple Crown, Justify is the favourite at 4-5 in the Belmont Stakes odds.
Nine contenders are looking to play spoiler, with Hofburg going off at 9-2 and Bravazo and Vino Rosso getting 8-1 morning line odds.
Post time is set for 6:37 p.m. ET – or Sunday at 00h37 here in South Africa
‹ Previous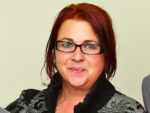 Tara First-Timer Can Place Today