It's been almost a fortnight since Gauteng jockey Gunter Wrogemann was injured in a fall at Turffontein – just 24 hours a season high of a glorious Gr1 victory at Greyville on Surcharge.
His wife Sam has kindly provided us wiith an update, as follows;
The Maxilo facial surgeon who operated on Gunter's jaw is happy with the progress so far.
The general surgeon is keeping Gunter induced as the internal swelling around his airways is not subsiding and until this happens will need to keep him on the ventilator which means keeping him induced so he doesn't pull the ventilator out.
In the meantime the physio has picked up some issues with his left hand and both his legs/knees which we don't understand yet.
He also still has a temperature and we are waiting to get the blood cultures back.
‹ Previous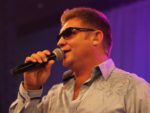 Excuse My French!