Thursday, 7 June 2018 was a red letter day for apprentice Kabelo Matsunyane, when he posted the first win of his career at the Vaal on the Craig Mayhew-trained Heywot.
About Kabelo
The well-spoken second year apprentice completed his early training at the SA Jockey Academy in Summerveld, before transferring to the Johannesburg Academy, where he is progressing under the watchful eye of head riding master, Robert Moore. Kabelo was one of two riders selected for the Academy's exchange programme and enjoyed a three week stint at the British Racing School in April. He made an accomplished racecourse debut on 22 May 2018, finishing 4th on the Coenie de Beer-trained Trip To Paradise at the Vaal on 22 May 2018.
Kabelo has continued to impress, catching the eye of Sean Tarry, who gave him his second career start on Lolita Delago on 24 May and supported him with two more rides on last Thursday's card, in addition to his engagements from Paul Matchett and Craig Mayhew.
Surprise
Kabelo's winning ride came in race 7, aboard the 18-1 shot Heywot, a 7yo King Of Kings gelding who was celebrating a 5th career win.
Although quietly thrilled at achieving his first winner at only his 6th attempt, like punters, Kabelo admitted the win, welcome as it was, came as something of a surprise. "No-one was expecting him to run that well. Mr Mayhew even said to me, 'Don't put yourself under any pressure. He's an older horse who knows what he's doing. Just go and have fun.' I got some advice from Calvin Habib and Ryan Munger who have worked him at home and he ran a good race. He was quick out of the pens and I thought I'd hold him where he was comfortable, keep him balanced, start building up from the 500m mark and go with it."
"Hitting the 400m mark, he was travelling nicely and I saw no-one was coming for me," he continues.  "At the 200m mark, he was still going well there was still no-one coming and I said to myself they're not going to catch me. Towards the end I could hear horses coming, but they weren't getting to me and I knew it was all over. And then he just kept going till he crossed the line. He was carrying a light weight, which I think helped, but I don't know what to say, actually. It was an amazing feeling."
Well-wishers
"Everyone was congratulating me when I got back to the jockey room. Everyone was happy for me – even other trainers." However, in keeping with the good manners that the Academy instils in all its students, Kabelo was quick to acknowledge the Academy and his riding masters for all their help and support and to thank Craig Mayhew in particular.
In addition to being Kabelo's first win, the occasion was a family affair as Heywot is owned by Messers AS Mayhew and RJ Mayhew and Kabelo happily mentions that riding master Robert Moore received a call from Craig Mayhew after races to say thank you and that he'd ridden a good race and according to instructions. "The owners were happy, everyone was happy," he adds.
Although his family weren't on course to see his win, Kabelo says they watched it on TV and were going crazy at home.  His dad is his biggest fan and couldn't wait to congratulate him.  "They were calling me while I was still in the jockey room. As soon as I got my phone back, I saw all the missed calls and called them back. Everyone was happy back home. My dad was over the moon and said he was proud of me and that I must keep up the good work. I'm glad I could make him proud."
Level-headed
Displaying a very grounded head on his shoulders, Kabelo said that going forward his plans are simply to focus on riding more winners. "Hopefully this is the breaking point and hopefully I've proved myself enough to be put on more rides, so I'm just looking forward to keep going and to continue improving. I'm still learning and just hope everything keeps going well."
Asked to name his key strengths as a jockey, he says, "My seat, the way I sit and the way I push in a finish. I've got quite long legs, which can be a disadvantage, so I always work hard to look good on a horse. I ride to try and impress people so that they can trust me. To me looking good on a horse means a lot and I try and make sure I always look neat on a horse."
"Trainers like Mr Tarry have been there for me a lot in giving me rides and I want to thank him and Mr Matchett, who also gave me a ride on Thursday, for helping me back home and giving me advice and support. They've trusted me and I'm thankful and grateful. I've also had help from Mr Laird and even Mr Sage is complimenting my riding and wanting to put me on his horses and I'm very grateful for the encouragement."
Successful initiative
The Academy deserves praise for the decision to start apprentices up the Vaal straight and their results are an endorsement of the success of the initiative. It is also gratifying to see trainers not only throwing their weight behind the initiative, but being rewarded for their efforts.
Kabelo will be in action again this week and has carded rides at the Vaal on Tuesday and Thursday.  We wish him every success.
‹ Previous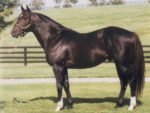 The Cat Roars