Mass action seems to work. Eskom's disgruntled work force has threatened to put the lights out following a breakdown in wage negotiations. Grooms played havoc with racing in Gauteng recently. The latest stakeholder grouping threatening to flex their collective muscle is our hard-pressed trainers.
The end of the current season could hail a watershed moment in South African horseracing with momentum gathering as trainers threaten to boycott their licence renewals, a renewal of which costs over R3000, while a new application costs in excess of R7000.

"There is no due diligence or screening on renewal. It's a computer action by a clerk and signed off by a senior person. Yet it costs over R3000!" says a KZN trainer, who lamented the fact that an organisation tasked with uplifting the game, and indirectly attracting new blood, had been instrumental in serial blundering and thus harming the public image.
"Respect is earned. No position of authority comes with an automatic right of reverence. What happened to the golden age of Stipendiary Stewards like Jock Sproule, Dudley Feldman, Frank McGrath and more recently Dave McGillivray?" asks a veteran trainer speaking on condition of anonymity to the Sporting Post.

"Those men were respected – even when the marginal decisions went against us. One never felt that there was a streak of vindiction or a hidden agenda. The National Horseracing Authority's current hierarchy, with a few notable exceptions, are men of straw and seemingly generally out of their depth. We need to start at board level and go down the ladder to witness the level of incompetence in the ranks of an institution tasked with governing and maintaining the integrity of racing and breeding."
From our discussions with a host of trainers across the spectrum, it appears that the groundswell of discontent and frustration has reached boiling point, with the prospect of a boycott of renewals of licences at the end of this season a very real probability.
While a few trainers were prepared to stand up and be named, it was collectively agreed amongst the group that we interviewed that anybody going on record would become a sacrificial lamb.
"They are just not taking us seriously. And I'm sad for Lyndon Barends that he will be the first Jockey Club CEO to preside over a crisis of this nature. But he is the man in the hot seat and he must realise that the buck stops at his door," said a trainer who added that the economy and trading conditions, as well as labour issues, were tough enough, without the aggravation of the NHA's window dressing and lip service compounding matters.
The introduction of an objection appeal process was one that had been lobbied by trainers.

"The bottom line is that given the general competency levels of our Stipes, there was too much power vested in a rushed call on race day. These, often bad decisions, affect the stud book and owners and breeders in the long run. In France and England, and many world-class racing jurisdictions, there is an objection appeal route that is open. But the NHA Management is obsessed with the Aussie mind-set and somehow try and model our rule book on them," says a Cape trainer who has been in the game for thirty years.
Amongst the many grievances is the unilateral increases of fines in line with 'inflation'.

"They have decided that fines are an important source of income. So let's push them up with an 'inflation rate' of 20% per annum. How do they justify that rationale?" asks a trainer, who added that the inflation rate must be based on an unknown country on 'another planet'.
The aspect of plea bargaining is another that has fallen on deaf ears at the NHA.
"Do they understand who is funding them? They seem to have unlimited budgets for legal counsel and administrative and related personnel. Plea bargaining, or the notion of the parties agreeing on a suitable sentence in the interests of saving valuable time and money,  while still ensuring that justice is served, has been accepted in our courts for ages. But the NHA prefer to drag matters out and incur costs. I suppose when it's not your money, it's easy to spend ," says a Port Elizabeth trainer, who is considering throwing in the towel.
The demerit system of accountability for minor offences has also received a lukewarm response. In fact stakeholder consultation with regard to the general writing of rules has also fallen apart after a brief flicker of hope late in 2017.
"They paid lip service and invited elected senior jockeys and trainers and their representatives. But then still unilaterally chopped and changed things! And as for the minutes to come out of that meeting – let's just say that they did not accurately reflect what was discussed. So the whole concept has disintegrated and we are back to square one," says a Gr1 winning trainer.

A decentralisation of the stiping function was suggested. It was felt by many trainers canvassed that the position of the Racing Control Executive was superfluous to requirments and in an age of cost-cutting was an 'obstructive luxury'.
"Leave the responsibility up to the Regional Stipendiary Board Chairmen. Let them manage their regions and report to HO. That makes them hands-on and forces them to do the job. Now we have one man in Joburg barking orders and instructing his regional puppets as to how to conduct their hearings and what fines to hand out. It's ludicrous and defies the 'free and fair trial' principle as a start," said a trainer who suggested that the wrong people in the wrong jobs was a major issue at the regulator.

"You know, when I have an ointment that has expired 24 hours in a yard of nearly 100 horses, and they slap one with a fine of R2000 and send  in an investigator that prowls your stables like something out of an episode of CSI, then you have to question priorities," quips a senior trainer, who says that 'mistakes will and can happen.'
"I speak for the majority of my colleagues when I say that none of us will deliberately try and 'dope' a horse. But mistakes can happen with medicines. Vets make mistakes. People make mistakes. Woolies make mistakes. Your bank makes mistakes. Even the bloody government makes mistakes!"
‹ Previous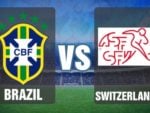 2018 FIFA World Cup – Group E