"What was she thinking going that fast? I hope she gets a jolly good mothering from the connections when she returns to the parade ring," screamed the GBI commentator.
That was after amateur rider Emily Easterby had set a strong gallop on the Tim Easterby-trained Mukhayyam in the 2400m Queen Mother's Cup Handicap at York on Saturday.
Whether or not the gentleman behind the mic was talking from his pocket after the 2017 runner-up had gone hell for leather out front and fell in a hole, it was nevertheless entertaining to observe a race commentator genuinely speak his mind for a change.
On the switch back to the Tellytrack Studio, the local cautious mindset kicked in though as a sympathetic sounding Lyall Cooper defended the jockey and suggested that Easterby may have been riding to her Dad's instructions.

And Cooper may have inadvertently stumbled on to something there.
After Mukhayyam had finished second in the race last year, Tim Easterby had remarked that 'all he does his stay and we didn't tell Emily to kick on soon enough'. This was ironically the same race where the twenty-something trainer's daughter had gained her first career winner aboard Snoano – for her Dad.
The 'not speaking-what-you- think but think-what-you-speak mindset' is very prevalent in SA with the rush with gush mentality in abundance, and seemingly the safe way to hold on to a job.
But there are flashes of hope.
Alistair Cohen was calling a midweek race when the winning rider saluted. 'I don't know who on earth he is saluting, he chirped in a sarcastic reference to the deserted stands.
On Friday evening, a fast improving Kevin Shea said 'I can't have that' on more than one occasion He wasn't talking about a beer but a horse that he didn't fancy.
One that springs to mind is Flying Myth who was supported from 16's into 9-1 in the fifth.Shea was adamant he couldn't have the Sean Tarry-trained son of Trippi. He was spot on – the 4yo ran stone last.
They get it right – they get it wrong. Even if Shea did call Professor Brian, Professor 'Brain' and Kinsky's Crusade, 'Kinky's' Crusade.
But when they are speaking their minds it is just so much more of an overall entertaining listening experience.
Spare a thought for lovely Tellytrack Cape presenter Fiona Ramsden who bumped 'Frank' Piet Steyn in a pre-race wrap.
"She looks a picture," said the vastly experienced horsewoman of the consistent Hammie's Fan to her trainer Piet Steyn in advance of the Kenilworth fourth on Saturday.
"No she doesn't look a picture. She has a winter coat," chirped the straightshooting Steyn, who was subsequently tagged with a tendency too be a 'bit negative' in the subsequent chit-chat between Fee and Grant Knowles. Hammie's Fan ran a dirty third for Bipot punters.
Julie Alexander got the plum assignment of the weekly Tellytrack duty roster.
She interviewed former President Thabo Mbeki on the occasion of a book launch at Turffontein Racecourse on Saturday.
The book is about the Soweto Riots and was launched to coincide with Youth Day.
Thabo Mbeki celebrates his birthday on Monday but played down his personal wishes from Ms Alexander to focus on the importance of today.
‹ Previous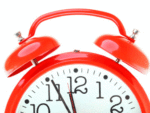 Sectional Timing 's 'Rich Insight'