Anton Marcus not only broke the Vodacom Durban July all-time record of five winners at Greyville on Saturday – the 48 year old veteran also rode the 101st Gr1 winner of his illustrious career to set a South African record.
The Sporting Post is proud to confirm that after verification of records and hours of research, we can confirm that a glorious milestone has been reached by a man who refused to be kept out of the saddle, despite an injury and nagging pain as a result of a wrist fractured in four places.
Besides the July, Anton also rode It's My Turn to victory in the Gr3 Gold Vase. That's 5,2km of hard grind at the top level – while still under medical treatment!
The ever modest Anton said that he was proud to have achieved the milestone and said that he had been fortunate to ride top horses for top stables.
Three of his Gr1's were achieved overseas.
His century of Gr1 winners came on SA Horse Of The Year Legal Eagle in the Horse Chestnut Stakes earlier this year and sadly passed largely unnoticed.
Veteran champion Garth Puller said that the Marcus stats made for very impressive reading and was a hallmark of a rider in the top echelon, internationally.
"It's a helluva achievement! Unbelievable- and he is not yet finished, believe me!" said Puller, who added that Marcus was the consummate professional on all levels.
Ed- this editorial amended after the omission of Icona's win the 1991 Gold Cup – which was a Gr1 at the time. The 3200m race will be run as a Gr3 this year.
‹ Previous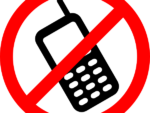 Cellphone – Robert Khathi Fined