Graeme Hawkins has hit the nail on the head when he alludes to the racing Industry being 'raped'.
It has been taken over by people and entities – including certain Owners – that are intent on taking all they can get their hands on, at any cost, to the detriment of the Sport, writes Brian Burnard in the Sporting Post Mailbag.
Read the Graeme Hawkins interview here
I have always, and still do maintain that it has to be up to the Racehorse Owners to stand together in attempting to rectify the dire situation horseracing currently finds its self in.
But alas, speaking from first hand experience, I have come to the realization that there are many Owners that are the first to complain about anything that goes wrong in the Industry, but are just not interested in standing together in an attempt to correct the situation.
I am using the recently established Independent Owners Association in KZN as a typical example.
We painstakingly canvassed Owners in KZN to join and with a great deal of effort managed to enrol 352 Members.
Our main modus operandi is to engage with all Stakeholders to better the return and experience in Horse Racing for the Owner in particular, and the Industry as a whole.

The IOA initiated, and was instrumental in negotiating with Gold Circle  for the last increase in Stakes.
We have currently tabled a proposal with the Gold Circle Board which will benefit Owners tremendously ( details can't be divulged at this time). Together with this proposal Gold Circle rightly requested the IOA to submit a list of its Membership to ascertain the support base it had in KZN.
When certain Members were contacted to confirm their Membership, they informed Gold Circle that they don't know about the IOA, and yet the very same Members have filled in application forms joining the IOA, and been to our Meetings!
Some Owners said they no longer want to be Members because the IOA does nothing for them. This attitude now jeopardises the success of our Proposal to, and further negotiations with, Gold Circle.
The IOA held a Members Meeting in May 2017 where certain Items were discussed and debated, and a vote was taken and it was overwhelmingly agreed that a once off joining fee of R350 would be paid by each Member to assist with admin costs. These minutes were also mailed to every Member that was not present at the Meeting.
To date we have received 86 payments.

I am constantly asked by Owners when we are having our next Meeting, and most of these Owners have not bothered to pay the joining Fee.
From the above it is clear to see that there is a element of mistrust, and the inability/unwillingness of Owners to stand together for the good of the Sport.
And I'm afraid it is ONLY the OWNERS, who are the primary funders, who hold the Power to alter the current disastrous path that Horse Racing is taking.
But sadly unity seams to be a swear word.
‹ Previous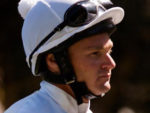 Cape Jock Calls It A Day