Dual Gr1 winner Erupt (IRE) will join the Maine Chance Farm stallion roster this season, to stand alongside premier stallions Silvano and Querari.
The only European Gr1 winning son of one of the world's best stallions Dubawi  to stand in South Africa, Erupt won the €600,000 Gr1 Grand Prix de Paris over 2400m at Longchamp, the breed shaping race first run in 1863 and won by many famous horses such as Nearco, Pharis, Vieux Manoir, Sicambre, Charlottesville and Peintre Celebre.
The 1993 running was won by none less than Fort Wood, who was to become the Champion Sire of South Africa.
In the running, Erupt was positioned at the rear, and when the field quickened up on the home turn, he was neatly produced for a run and with his hallmark change of gear, he settled the matter quickly and burst past to a comfortable victory – his fourth win in a row.
He was also a creditable 5th in the Gr1 Prix de l'Arc de Triomphe won by Golden Horn, and finished only a length off dual Arc winning heroine Treve, who was in 4th spot.
Erupt was taken to Canada for the $760,000  Gr1 Canadian International Stakes over 2400m., another  famous race won by the likes of Secretariat, Dahlia, Youth and Singspiel.
Again, he lived up to his name, erupting from behind runners to draw clear and defeat six other millionaires and Gr.1 winners, amongst his victims, the Gr1 Breeders Cup Mile winner World Approval.
Such victories placed Erupt in the top 60 horses in the World on the International Classification and earned him a Timeform Rating of 121.
Erupt  was bred by the Niarchos family, who have retained a large stake in ERUPT and keep a number of mares in South Africa.
Their breeding exploits since starting in 1952 have become legendary, breeding 145 Gr1 Winners, amongst them the great mare Miesque and chef de race stallions like Machiavellian and Kingmambo.
Their highly selective breeding policy has witnessed a constant stream of champions including two European Classic winners this year : the Royal Ascot Gr1 Coronation Stakes / Gr1 Irish 1000 Guinea heroine Alpha Centauri and 2018 Gr1 French Derby winner Study of Man.
It is Erupt's sterling pedigree that creates confidence that he can become the next great Classic stallion in South Africa especially as the flagbearers Silvano and Dynasty are now 22 and 19 years old respectively.
Erupt's Champion Sire Dubawi  (by Dubai Millenium) is the world's best sire from the Mr Prospector line, and is described by John Ferguson as "the Worlds greatest sire" pointing out that he was not only a Gr.1 winner at 2 and Classic winner at 3, but also that he produces speed and is able to sire progeny that have won Gr1 races from 1000m to 3200m, something that has eluded Galileo.
Already sire of 146 Stakes Winners and 34 individual Gr1 Winners, sons of the Dubawi are now in high demand. There are six European Gr1 winning sons of Dubawi at stud in England, Ireland and France and their stud fees range from £6,000 (R108,000) to £20,000 (R360,000).
ERUPT's first season stud fee has been set to the local South Africa market and looks amazing value at R50,000.
The female line of ERUPT begins with the 4th dam, the famous foundation mare FANFRELUCHE (by Northern Dancer), Canadian Horse of the Year, winner of 11 races including 10 stakes wins and from her descend 59 SW.  Most importantly, she established a sire producing family, with four Champion Sires amongst her descendants – namely Australian Champion Sires and sires of sires FLYING SPUR (99 SW) and ENCOSTA DE LARGO (82 SW),  Irish Champion HOLY ROMAN EMPEROR (71 SW so far) as well as the Argentine Champion Sire LODE (77 SW).
The Niarchos family acquired a granddaughter of FANFRELUCHE called SALVORA (by Champion Spectacular Bid from multiple SW Grand Luxe by Sir Ivor) at the 1983 Keeneland Sales and from her bred 5 SW inc Gr1 Winner Aube Indienne and MARE NOSTRUM (by Caerleon), who became dam of ERUPT.
Mare Nostrum was of Gr1 class in France winning the Gr3 Prix Vanteux and narrowly beaten in the Gr1 Prix St Alary and 3rd in the Gr1 Prix Vermeille.
The pedigree is backed by a succession of famous dam sires in champions all, Caerleon, Spectacular Bid, Sir Ivor and Northern Dancer.
The hallmark traits of this family are toughness, durability, consistent genetic production of high quality, and remarkable fertility.
Syndication is proceeding with all the top farms having taken shares, headed by Andreas Jacobs Maine Chance.
Already their German operation Gestut Fahrhof stands another Niarchos Gr1 winning star in Maxios, which entrenches the relationship between two great breeders of the world.
"It is therefore fitting and thrilling that ERUPT will stand in South Africa and be available to all breeders at an affordable price" says syndicator Robin Bruss.
"Erupt is a very beautiful quality horse and ticks all the boxes on racing ability, class, pedigree and in terms of conformation, he is ringer for his own sire Dubawi."
The horse leaves Europe on July 29 and will quarantine in Cape Town and be on the farm by the end of August.
‹ Previous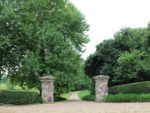 Scott Bros Total Dispersal Sale