The Flamingo Park Raceday, to take place this year on Saturday 4 August, is one of the highlights on the Kimberley horseracing calendar and coincides with the start of the new racing season.

The day is headed by the R200 000 RA Flamingo Mile, with the supporting features the R135,000 Betting World Sprint over 1000m, and the R100,000 RA Diamond Stayers over 2200m.
These features attract the best horses from Kimberley as well as a number of raiders from other provinces.
Participants are treated to RA bonus races in a number of maiden plates as well as monetary prizes to grooms for the best turned out horses.
A host of children's activities will be on offer at the track and it will be a fantastic day out for the whole family. Fully inclusive hospitality in the Racing Association facility is on offer at R450 per person, which includes food and beverages.
For bookings please call Merle Parker at 011 683 3220 or (preferably) email [email protected]
RA Members with runners in the feature races will be invited as guests of the Racing Association.

The racing festival will commence with the Racing Association's Northern Cape Awards on Friday 3 August at the Flamingo Casino.
These awards will honour the sport's regional stakeholders who have excelled throughout the season.
Trophies will be awarded in the following categories:
NC Champion two year old filly
NC Champion two year old colt
NC Champion three year old filly
NC Champion three year old colt
NC Champion Older Horse
NC Champion Sprinter
NC Champion Jockey
NC Champion Trainer
NC Champion Owner
NC Champion Horse of the Season
Runners participating in the RA Flamingo Mile will be "auctioned off" with a percentage of the takings being contributed to a local charity.  Limited seats are available for the Awards function at a cost of R500 per person.
For enquiries or bookings email: [email protected]
‹ Previous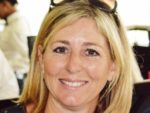 Wonderful Winter Can Improve