The problem with the system of handicapping is that it is a highly emotive and subjective issue and if you have three racing enthusiasts sitting around a table you will probably get four different opinions as to a horse's merit rating.

Errol Budlender writes in the SP Mailbag that the controversial issue of handicapping raises its ugly head on a regular basis, the most noteworthy recent issue by renowned trainer Mike De Kock (see SP issue 12 June 2018 under the article "Handicappers Clueless", which was responded to by the NHA's Manager of Handicapping, Roger Smith).
At the end of the day it is practically impossible to "argue" with the handicappers' final decision, as it is a subjective matter and clearly they have reasons for reaching their sometimes baffling conclusions.
See the Handicapper's response to De Kock
However a recent merit rating adjustment has forced me to write to you on this matter in order to provide a simple recommendation, which is to adopt an additional handicapping rule which, in my opinion, would make the handicappers decisions less frustrating for all to accept.
The horse and merit rating in question is It's My Turn who went into both the Track and Ball Derby (Grade 3) on 23 June and the Gold Vase (Grade 3) on 7 July with a Merit Rating of 108 – he had effectively been on this rating for approximately a year.
(Ed – he was pencilled in as a 106 by the handicappers after the Track & Ball Derby but as weights were already issued for Gold Vase, the change was only shown after past weekend)
After winning both of these graded races with contemptuous ease, albeit under favourable weight conditions in the Track and Ball Derby, his merit rating was DROPPED by the handicappers by two points to a 106.
I know the handicappers will argue that he ran to a MR of 99 in the Derby and a 106 in the Gold Vase but this assessment of his performance ignores the fact that he won both of these races (by 2.25 lengths & 1.25 lengths respectively) with contemptuous ease and clearly was not required to be ridden out fully, as he would have had to have done had it been a close finish.
In other words, I am convinced that in both of these races he clearly had the ability to perform better than he did, but he was not required and was not ridden to do so by his professional jockey, as he effectively had these races won well before the finishing post.

Without wanting to argue the contentious point with the handicappers as to what he did or could have run to in these races I would recommend that a simple handicapping rule be implemented whereby a horse's merit rating cannot be lowered after winning a race – especially if it is a graded race or, even worse, two races in a row or even worse still two graded races in a row! To me it is inconceivable that It's My Turn, who appears to have only in his last two runs come back to his best form, is now suddenly regarded by the handicappers to be not up to the ability that he was six months ago?
At the very least he must be at least equal to the ability (i.e MR of 108) that he showed six months ago and therefore he does not deserve to have had his rating dropped by two points. Provided he stays the testing 3200m in the Gold Cup, this 2 point or 1 kg drop in the weights makes him, in my opinion, a "penalty kick" for that race.
Is this what the handicappers wanted after he was contentiously omitted from the final Vodacom July field?
‹ Previous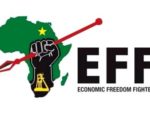 EFF: Phumelela & Trainers Say 'No More'