I wish to raise my concern regarding the manner in which Cape Town horses are ridden by jockeys during Cape race meetings.
I acknowledge the fact that I am neither a knowledgeable person as a trainer, owner or jockey. However it is really a concern to some of us punters watching jockey's costly tactics at these meetings.

Sydney Letoaba, who calls himself a small punter residing in Tembisa Johannesburg, writes in the Sporting Post Mailbag.
Horses are ridden in such a manner that they are not always given an opportunity to win. Horses – especially the fancied horses – are always kept at the back of the field and never given an opportunity to win. In most cases such horses challenge when it's too late and get beaten to the line.
We've often heard of the  'Cape Crawl' but this gets taken too far as this happens regardless of the distance run. As a result, one never gets to know the real potential of a horse as there are forever excuses. Unfortunately for us small punters this is a costly exercise we can hardly afford.

I know that there are supposed to be Stipendiary Stewards who are monitoring the situation in all race meetings.
However it is the truth that the manner in which horses are ridden in Cape Town is completely different to the manner in which these same jockeys ride horses in other centres such as Johannesburg, KZN, PE, and even Kimberly.
The pity is that we have nowhere to complain or anybody to go to in order to raise our concerns.  For us it's a matter of,  " like it or lump it ".
We get no joy betting on Cape Town meetings knowing precisely what is likely to happen.
Of course, one expects to be told,  'stop betting on Cape Town meetings' if you're unhappy with the riding there.
But I nevertheless felt that I had to have my personal and individual feelings expressed.
‹ Previous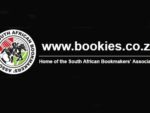 Tote Sports Betting Under Appeal